The Battle for a Ballot
MAG
March 28, 2016
The basic mechanism at the heart of the democratic process is voting. The practice of voting not only defines the individual's role in American society, but also determines who will lead our nation and what policies will be implemented during that president's administration. As the ability to vote is one of the most treasured and revered rights of United States citizens, it may seem absurd that a number of states are actively trying to restrict Americans' ability to vote.
Many citizens today equate voting restrictions with the dark days of the Jim Crow South and wrongly assume that the country has moved past these unfair laws and practices. However, 30 states currently have voter identification laws that serve to limit the ability of citizens to vote, according to the University of Illinois Institutes of Government and Public Affairs. Twelve of these states require voters to present a state-issued photo ID at polling stations.
If you are a teen who has just received your driver's license, this may not sound like an impediment to democracy. However, the Brennan Center estimates that 11 percent of Americans lack the identification required under the laws to vote. Although states with photo ID laws are legally required to provide them for free to eligible voters, these IDs can be difficult to obtain for a variety of reasons: offices that issue IDs are not always accessible to people who don't drive or have flexible job schedules, and getting copies of documents needed to get a photo ID can be prohibitively costly and laborious. This means that millions of law-abiding, tax-paying Americans are unable to exercise their right to vote and express their opinions regarding the actions of their government.
In addition, these laws affect certain groups disproportionately. The Brennan Center estimates that 25 percent of African American citizens lack photo IDs. Furthermore, people who earn less than $25,000 per year are more than twice as likely to lack photo IDs than those who make more than $25,000.
These laws are proven to lower voter turnout and disproportionately impact certain demographics. So why are they implemented? Many claim that voter ID laws are necessary to prevent election fraud, however the Loyola Law School found that there were only 31 credible cases of voter impersonation in the majority of elections between 2000 and 2014. To be completely clear, that means that of more than one billion ballots cast during that time, just 31 of them may have been fraudulent.
The real reason that state legislatures implement voter ID laws is blatantly political. A study conducted by the University of California, San Diego found that in elections between 2008 and 2012, new voter ID laws decreased voter turnout among Hispanic voters by 10.8 percent and doubled the voting gap between whites and African Americans. This suppression of minority voting resulted in the turnout of Democratic voters dropping by 7.7 percent, giving the Republican candidates an advantage. Some Republican leaders are even open about the partisan reasons for these laws. According to the Huffington Post, when asked if new voter ID laws in his state influenced the 2012 elections, Pennsylvania Republican Chair Robert Gleason replied, "We cut Obama by 5 percent, which was big … I think that probably photo ID helped a bit." The law to which Gleason referred disenfranchised an estimated 500,000 potential voters in his state.
Politicians are putting their careers and interests ahead of the principles of democracy and the nation's well being when they implement strict voter ID laws. Americans cannot remain blind to this problem, nor can they sit passively as state legislatures reinstate practices of oppression and discrimination. As Dr. Martin Luther King Jr. proclaimed during his struggle to protect the voting rights of millions of Americans, "Voting is the foundation stone for political action."
By limiting the ability of citizens to vote, these politicians disassemble the democratic foundations of our nation. Only if the population uses their influence through protesting, petitioning, speaking out, and voting, can the unjust tide of voter ID laws be stopped. Only then can the ideals of America be upheld and the voices of all its citizens be heard.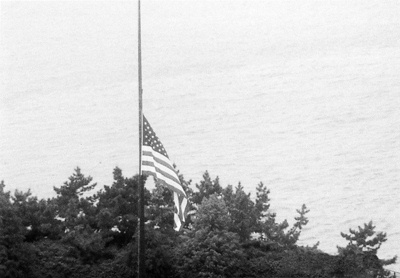 © Jessica E. Pelham, AL