The Case of Jacob Ind
MAG
October 12, 2015
Jacob Ind suffered in ways few can imagine. He was emotionally, physically, and sexually abused by his mother and step-father for most of his life. After a fruitless effort by Jacob's brother to get help from social services, 15-year-old Jacob saw no help in sight and no way out. In 1992, Jacob was arrested for the murder of his mother and step-father. Despite the years of horrible abuse that preceded the murders, Jacob was shown no mercy from the judicial system; he was sentenced to life in prison without parole.
Did anyone even ask what could have driven this "quiet and studious" youth to an act so extreme? Why didn't social services take Jacob out of his abusive household? Why did none of his teachers or extended family help? These should have been key factors in his sentencing. For justice to be served, it is paramount that Jacob's trial be reviewed and the sentence decreased.
Abuse has damaging and long-term effects on a child, and without the proper help darkness is all the child will see. Jacob had begun to cut himself to relieve the pain. He stated, "Mother made it clear that she hated me" and that he "only wanted to earn her love."
The constant abuse would soon draw Jacob to act through a "confluence of circumstances." When the act was done he did not understand that he had done anything wrong. Jacob's constant abuse upset his stability and ability to understand his actions. With proper help, this violent outcome could have been prevented. Instead, Jacob was forced to live in a nightmare from which he could not awaken.
Why is Jacob Ind destined to die behind bars while children who committed similar crimes under similar circumstances receive lesser sentences? Take, for example, John Caudle, who at 14 killed his abusive mother and step-father. In 2011, he was given 22 years in prison with the judge saying that it was an appropriate sentence for his type of case. In another example, in 1999, 17-year-old Jason Spivey received 48 years for the rape and murder of his grandmother, who was not abusive.
It is a travesty of justice when adults receive lesser sentences for murdering a parent than a child like Jacob, who suffered years of horrific abuse. For example, in 2009, 23-year-old Jeremiah Raymond Berry killed his father, who sexually abused him. He was sentenced to three years in prison plus 10 years of parole.
At 17 Jacob was thrown into an adult prison for violent criminals. Although he qualifies for a medium-level facility, he is being held at one of the highest-level prisons in Colorado. He could have been sent to the Closed Adolescent Treatment Center, which helps teens who have killed their parents, giving them another chance. Instead, this abused child who saw no way out was charged as an adult and sentenced to die in prison while an older teen who raped and murdered his own grandmother will one day be released, and a boy with Jacob's same circumstances will serve a sentence of just 22 years.
Skeptics would say, "People are abused every day and they don't go around killing people." But how can we call it justice when a child is left in an abusive household and then sentenced to live and die behind bars? To date, Jacob Ind has been incarcerated for two decades, which means he has spent more of his life in prison than out. Jacob's trial should be reviewed and the sentence reduced, for the sake of justice.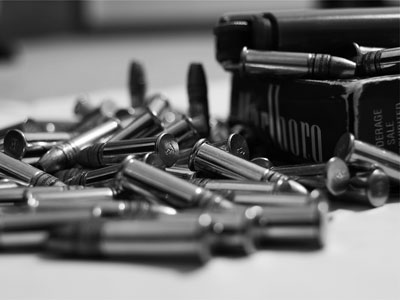 © Noah P., Platte City, MO