A Better Future
June 22, 2014
"I dream of a better tomorrow, where chickens can cross the road and not be questioned about their motives."
- Ralph Waldo Emerson

I think I'd rather like that, too, but my idea of a better future would include –other than the protection of the chickens' privacy- a world where we girls can roam the streets as and when we like, a world where the black money from the Swiss bank accounts of the corrupt would be where it truly belonged –in the hands of the masses, a world where opportunities and growth would be boundless and disparities would cease to exist.

I dream of a better future, where India would be a global super-power, which it very much deserves to be; a future where Asians are not looked down upon; a future where the entire world will be one. I dream of a future where shiny skyscrapers touch the clouds, and yet the air is unpolluted. I dream of a future where, instead of grovelling in the dust, India soars at the top, where it deserves to be, where it was, all those years ago. I dream of a future where India will be number one not in terms of population and corruption, but in terms of economic development and national income. I dream of a future where India will be able to rub shoulders with countries like Singapore, USA and Britain.

Yes, I dream. I dream of living in a better world, and I, the youth of India, have boundless energy and endless opportunities to do my part in getting closer to my dream. And once I achieve my dreams, I plan to fight for the rights of the chicken.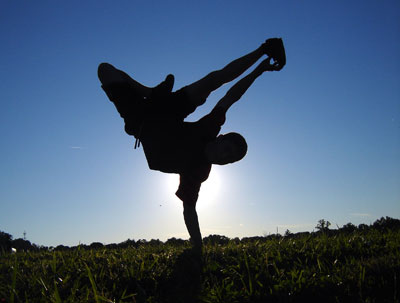 © Seita O., Louisville, KY