Huntington's Disease
June 5, 2013
I have been doing research on a rare and highly harmful disease called Huntington's disease. It affects approximately 45,000 people in U.S.A today. There is no cure or F.D.A approved treatment to this day in the U.S.A. This disease is deadly and kills before you've even had a major life. Making the death rate for patients with this disease nearly 100%, that is no fate anyone should have to go through. Patients with Huntington's disease if they live in European countries –which is the majority-, could possibly be treated with Tetrabenazine, an approved medication in Europe but not in U.S.A.

I have been researching the topic of Huntington's disease for our 8th grade culminating project. Some key things I've learned about it are that this is a hereditary disease, making it so you can only receive such disease if your parents or grandparents had it. I also learned that Huntington's disease is the accumulation of toxic proteins in your brain. Slowly you lose function of all your body parts, but you don't lose your mind. Slipping of the mind is common in Alzheimer's and Parkinson's but during the process of your brain degenerating through Huntington's disease, you understand everything that's happening to you. You know that you're going to die at about mid-life. You know and understand the people's jokes surrounding you at every second as the comments shove you into a dark corner. You don't get the luxury of not understanding or getting to forget within a day of what people say.

One day I hope that the future will be brighter for people suffering from Huntington's disease. One day I believe that there will be a treatment for this disease. A legal and approved treatment that is open to everyone that needs it. No one will be refused treatment because they can't pay for the 100 dollar medication. No one will have to know that they will die, but they will actually have hope that they will live long enough to make a name for them, to make themselves proud.

One other impactful aspect of the topic I explored described that there are so many new mutations in the disease that even medication in some places are getting a lower rate of help percentage. People are getting stronger symptoms and they are worsening. Since there is a 50% chance that a child could get Huntington's disease, there is a heightened demand for medication. But, unless you're extremely wealthy in U.S.A then you wouldn't be able to receive the suitable treatment for Huntington's disease. They could only get the medication needed if they went to European countries.

I am starting to realize how terrible Huntington's disease actually is in today's world. So many people suffer from this disease and I don't think it's fair that so many people die from this disease. It is so unfortunate for the people that aren't getting the treatment that they deserve. They don't get the treatment that they want either. They would rather not die when they have reached mid-life. It just in not fair to them at all.

I think the way this project has impacted me is that it has really shown me that I really do want to make a difference when it comes to the poor people who suffer from Huntington's disease. That my goal became stronger that I wanted to make an impact. That I wanted to find a way to help the people with Huntington's disease.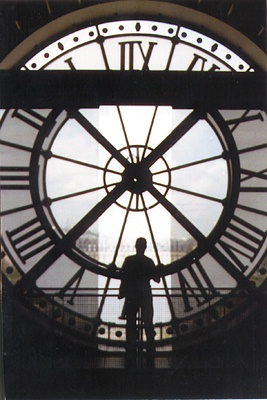 © Kelly G., Norwell, MA