Us vs Them
May 3, 2013
Fifteen years ago, I was born into a war-zone knowing nothing of the terror crashing around me. My virgin eyes not able to understand the pain suffered around the world. Four years into life, our marvelous World Trade Center towers fell to the hands of Al Qaeda. Two planes flew like soaring birds in the sky into our nation's heart.

The pulse of our nation faded as their weapons of mass destruction did their damage. When the damage was done, our pulse stopped as one. Our tears dropped like oceans crashing. Silence held the earth still like a magnet. A third plane, one not like the others did not target our nation's heart but our nation's brain. Our brain picked at by scavengers as the plane hit the pentagon.

Our brain stood there with a gaping hole in the middle. The plane crashed like a bullet entering flesh. Blood splattering onto America's face as she falls to the ground. Her eyes open as she lays there. She slowly starts to recover to full health. As she gets back up and raises her red, white and blue flag we know shes okay.

Eleven years later, now I'm fifteen years old and its 2013. We think the war with Al Qaeda is over but its not. Al Qaeda and their army of terrorists along with other terrorist organizations around the world have struck again in the heart of Boston, Massachusetts. Three killed, One-Hundred-Seventy wounded, and fifteen in critical condition. it seems to me like the terrorists are winning this war.

They strike at the heart of our nation with everything they have. No matter how hard they try, they will never be able to bring our nation down. Since 9/11 we are stronger than ever and more dominate than ever. We'll come back at them twice as hard without turning a single eye.

Our opinions vary from supporters of war to peace lovers. I myself am neither of these but I do wish the war with Al Qaeda will end with bodies still intact. The only question left is, where do you stand in this?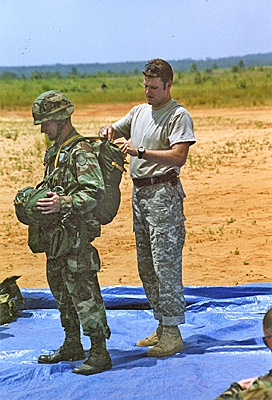 © Mark A., Phoenix, AZ