How I can bare to love politics when I am a teenager
April 21, 2013
Being a fifteen year old, who plays football and other sports, some people (those people being my schoolmates) wonder why I give a damn about politics.

It's a good question really… I mean, teens should be more worried about their social life and education. And for the most part, teenagers do worry only about their social life (and yes, I left out education purposely).

There are kids who are considered nerds who love politics as I do. Yet, I am not called a nerd, or at least not to my face.

Maybe it's because I usually outweigh my mates at school by thirty pounds? Maybe…

I dare anyone, who goes to high school or has less matured friends, to swagger into a group of mates and ask, "Did you hear Romney's new policies? Aren't they a bit suspicious?"

Without knowing those people, I am pretty sure they'll shake their heads slowly and go back to talking about whatever gossip is infecting the school.

So why do I care about politics if it doesn't involve my isolated teenage life.

Simple answer for both questions: I love politics because I love history and politics is history in present form.

Let me address the first answer. What is history? History, in a basic definition, is past important events. What is politics? The process of governing and deciding on problems that face a nation, state (or province, city, town, or even village. The results of those decisions become events. Those events become history.

So when I am watching a presidential debate, I am looking something that could shape the election. Romney almost won the election base off one debate. If he had won the election, I'd know I had witnessed history. The debate that turned the tide… Of course, it didn't win him the election.

I was eleven when my sixth grade teacher allowed me to watch coverage of the 2008 election, when she was tutoring me in my homework.

I had loosely followed the election before, but I never understood the magnitude of what it meant. My teacher had never explained it to me.

On CNN, I listened and watched as the first African American president was voted in. I went home and continued to watch coverage, as the analysts explained what the victory meant.

Then I watched his speech afterwards.

It became clear to me how important politics was that day. Now, everyday I watch CNN. I live in Canada, but CNN discusses things that really matter. Things that might be history one day.

And I know that one day, I will be able to tell my children about the day a wall was broken down for African Americans everywhere. Because when you witness history, you will remember it forever.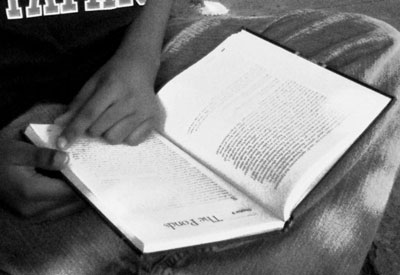 © Allan L., Plano, TX