Put an End to it
November 30, 2012
Dear Mr. President:
Year after year, thousands of immigrants sneak into America. When will it ever stop? This has been a problem since the 1920's and we have not been able to put an end to it. Illegal immigrants come in and take jobs away from legal American citizens. Illegal immigration has been a problem for a long time and needs to be stopped.
The United States was built on immigrants coming over from different countries. Those people paid their dues to get into this country by coming over on boats across the Atlantic in search of a better life. According to ellisisland.org over twelve million immigrants legally entered the United States through Ellis Island. If those people had to legally enter the country, everyone else should as well.
There are about 11.5 million illegal immigrants currently living in the U.S according to nytimes.com. Of that about 8.5 million of them have jobs and there are currently about 12 million American citizens without a job. That has an effect on the unemployment rate and partially explains why it's at 7.9%. Most illegal immigrants get hired because they are willing to work for below minimum wage. Which American citizens have to be paid at least minimum wage if hired for a job. It's unfair to the people of the U.S.
The number one thing we need to do to stop immigrants from coming in illegally is step up our border patrol. If 11.5 million immigrants have been able to sneak into our country then our border patrol isn't where it needs to be. We can improve this by spending more money on border patrol officers. Based off an article written on csmonitor.com the National Border Patrol Council president said, "We already detect more traffic of illegals than we can apprehend, so we feel the money is better spent putting more boots on the ground than in looking at more technology." The more border patrol officers there are, the more difficult it will be for immigrants to sneak in illegally.
Mr. President, illegal immigration has been and always will be a problem if we don't change what we are doing to stop it. It's not fair to the immigrants who came to this country legally in the past, to the ones that come over legally today or to U.S born citizens. Stopping illegal immigration will help out millions of Americans in need of a job. You know what needs to be done. Now it's just a matter of finally putting an end to it.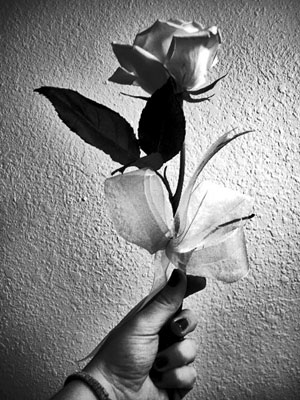 © Lauren R., Edmond, OK