The Olympics, Nigerian Rowing and Hank Rearden
October 15, 2012
I love watching the Olympics, but today a story on Foxnews.com that caught my eye almost changed my mind. It was about a Nigerian that had never rowed in his life, but decided to compete in the games anyway. He came in dead last of course, but for some reason the crowd cheered louder for him than they did for the winner. Why? Why are we celebrating mediocrity? It's a misrepresentation of what the Greeks had in mind thousands of years ago. The games are meant to be about the greatness within man. They're supposed to be about Michael Phelps winning eight gold medals in 2008, and Shaun White blowing away the competition in 2010. That is the real attraction of the Olympics, and sports themselves: watching better than average men achieve incredible things. Tiger Woods winning the 2008 U.S. Open on a torn ACL and a broken leg. Tom Watson leading the British open on the seventy-second hole of the 2009 British Open despite being almost sixty. Forty-six year old Jack Nicklaus storming back from six strokes down on Sunday at Augusta in 1986 to win his sixth green jacket. The rash of perfect games and no-hitters MLB pitchers has churned out since 2010. The unmistakable way Peyton Manning commands an entire football field. And, of course, the Miracle on Ice needs no explanation. The examples extend beyond athletics, but sports are explicitly about seeing people more physically gifted than us accomplish things we dare not dream of. There is nothing more inspiring or entertaining than watching a man who everyone knows is a cut above the rest prove it to the world.

Deep down, all humans want to live among men they can respect for their talents. Hank Rearden of Ayn Rand's Atlas Shrugged spoke of this desire. The world had degenerated into a mess of pity and compromise, and the men who were worthy of Rearden's admiration were rapidly disappearing. Despite his fabulous wealth and his newly invented metal with an endless list of possible uses, Rearden was not happy standing alone at the top of the world. He wanted others of his caliber to share his triumphs with. The world is a lonely place for the man who defines success as standing atop a pile of corpses at the end of his life. Happiness cannot be attained by conquering the world. Hank Rearden, and I, want to live in a world of healthy and successful people with whom we can enjoy a free life.

The Olympics are meant to embody the mankind's innate desire to revel in the joy of life with others. The games should be about the greatness of the participants. Who wants to watch an average man struggle to finish last? There is no skill to admire, no feat we could not accomplish ourselves.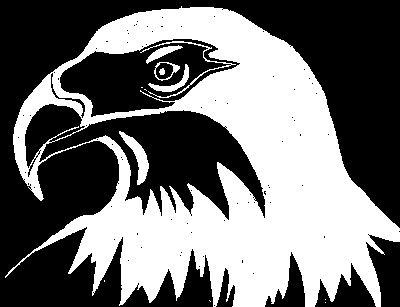 © Matt H., Gulfport, MS