The Iranian President and the Day of Judgment
September 25, 2012
Tomorrow, a sad day arises for justice, peace, and dignity in the world. A terrorist, holocaust-denier, and anti-West Iranian leader will stand in the UN General Assembly, the very home of truth and prudence, and he will crank lies out before the nations of the world.
It is not enough that he calls for the destruction of Israel; he is also doing it on the Jewish Day of Judgment, Yom Kippur. It is the holiest day in the Jewish year, and Ahmadinejad has decided to spit in the face of the five-thousand-year-old religion by besmirching the Jewish faith, belief system, and country.

"The Zionist regime's establishment was based on numerous deceptions and lies and one of the biggest lies was the Holocaust." – Ahmadinejad at Tehran University, August 26, 2011.
And the UN Assembly is preparing to be addressed by this poor excuse for a human being. While survivors still breathe, he dares to deny history's darkest hour as an excuse to commit another one.

"We are certain that the world will soon be rescued from the hands of the Zionists… Why is it that world leaders are still sensitive to and emphasize the Holocaust?... The reason for the sensitivities is that the Holocaust is an excuse for the Zionist regime…" –Ahmadinejad on September 9th, 2012 with a French journalist.
As a Zionist, I ask: Will the world be "rescued" from the Zionists through the force of nuclear weapons? It seems eminent.

"The Zionists are a cancerous tumor." –Ahmadinejad, August 17th, 2012, Tehran.
Meanwhile, the Zionists created one of the few states in the Middle East where women have full rights, equal to men's. It is also the only democratic state in the Middle East (Freedom House—a U.S. non-government agency—categorizes Israel as free, Turkey, Lebanon, Kuwait, Tunisia and Morocco as partially free, and the rest of the countries as not free.) Are these freedoms, democracies, and equalities, which we so highly value as the building points of Western civilization, what the Iranian President refers to as a cancerous tumor?

On the Jewish Day of Judgment, this Iranian President will hurl out all of his appalling lies, and his anti-Semitic slander, and all I can hope is that the leaders of the world will not sit down and accept it.
If the world has any of the sense of truth, and justice, and good that built the great Western civilization and that built democracy, Ahmadinejad will be thrown out of the UN General Assembly.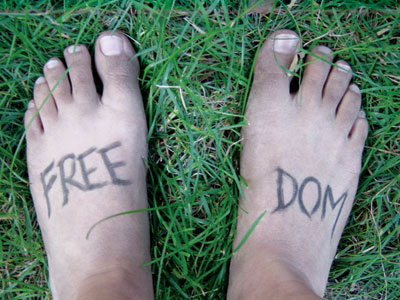 © Anna B., Northville, MI