voter's choice
September 21, 2012
"This Just In: President Obama will lower taxes if re-elected!"
During his four years as President, Obama has done a much better job than any of the other recent presidents. With only a few years he already has made an improvement to our economy. With the many votes of the nation we can help keep Obama in his seat! Obama deserves to be president, he can make life sweeter for you and for me...For All Of Us!!
President Obama has many plans to improve our future. Unlike Romney,these plans don't involve cutting off our upcoming high school graduates scholarship foundations. In fact, he wants to keep the foundations and work on adding more so no child will be left behind. He will make sure that each graduate has a bright future.
"Tired of getting let go? Tired of seeing your parents struggle?" Well Obama will help provide each citizen with a job. Many people are employed but feel as if the job could be better, well that's what Obama is all about. He plans to improve, and better many jobs.
Last but not least, Obama will lower taxes! His opponent plans to eliminate the middle class so their would only be a lower and upper class. This would be unfair to many of the hard working middle class citizens, but luckily in Obama eyes we All are Equal. He is lowering the taxes so that we won't have to work as hard.
In conclusion, our economy is better off leaving Obama as president. We need him and we certainly can't take another depression. A vote for Obama is a vote for a better life! The choice is yours!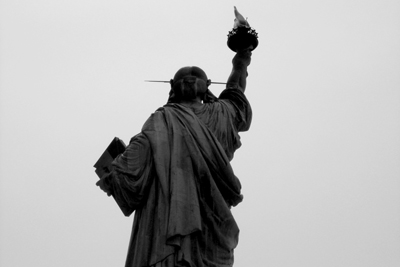 © Conor G., Harvard, MA