The Unthinkable Crisis
June 14, 2012
"Water! I need water!"

Most children know this famous SpongeBob Square Pants line, but do they know that there are billions of people screaming this daily? Few of us ponder the idea of life without water, one of the staples of life, but the truth is that 2 billion people worldwide lack clean drinking water. The World Health Organization reported that 12 million people die annually from lack of safe drinking water. Water makes our existence on this planet possible, and to think that billions of people are deprived of this substance is unbelievable.

There are two main dangers to global water stability and they are the growing world population and the depletion of groundwater aquifers. Over the past 100 years, the world population has grown from 1.7 billion to 6.6 billion people. As the population grows, the sources of water that have supported the people are continuing to be depleted. In addition, because of technological advancements in the last century, industries have had higher demands for water, exacerbating the depletion and also increasing water pollution. As the crisis continues, more and more people suffer from water shortages, waterborne diseases, and food scarcity.

Throughout the crisis, third-world countries have been hit the hardest. Corruption in governments has prevented the implementation of technological solutions that would help slow down the depletion.

The global community must find a solution to this problem by implementing technological solutions that makes water purification more efficient, and by finding a way to provide water for citizens of third-world countries. As individuals it is virtually impossible to end the crisis alone; instead, each one of us should think about how we can save water. Whether it be by taking shorter showers, or shutting the water while brushing teeth, if we all give a little more attention to the amount of water we use, we can help preserve water stability.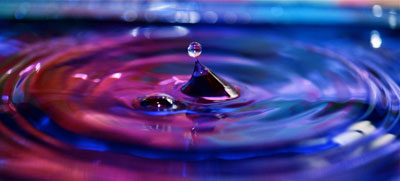 © Haley L., Anchorage, AK