Trayvon
April 17, 2012
A recent big topic erupted throughout the U.S. when 17 year old boy, Trayvon Martin, was shot and killed by a neighbor watch guard named George Zimmerman in Sanford, Florida. The big question around the U.S. is should Zimmerman be prosecuted? People are for the prosecution and say that Trayvon did not deserve to die and Zimmerman should be punished. Other people are against it and our saying he was just doing his job and protecting other people and himself.
Another topic discussed about the death is that is it's about racism. People are saying that he only shot Trayvon because he was black. However there is no proof that he would or wouldn't have shot him if he was a different race.
I think that Zimmerman should be prosecuted for this. Trayvon was unarmed and he wasn't doing anything wrong. One of the human rights is the right to safety and it's not very safe to have a watch guard that will shoot you for no reason. Zimmerman should be punished for what he did and people need to be more careful before they do something because your own actions affect other people's lives.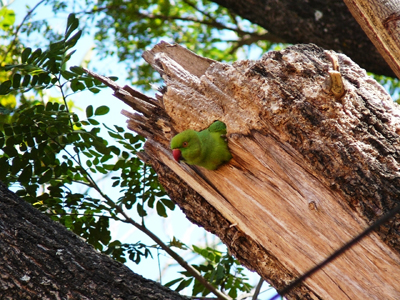 © Jaideep R., Bangalore, India