Smoke Free Michigan!
October 10, 2011
One of the few family activities we still have left in our culture today is going out to eat with our relatives. Although I truly despise the legends of the past such as "Family Game Night" or "Stay at Home Movie Night," I'm still a fan of going out with my family every once in a while and enjoying a quality meal at a favorite restaurant. The good conversation, friendly smiles, and delicious food always make it a worthwhile experience. However, such a great experience was once easily destroyed by a smoker's constant hacking cough, the terrible smoke seeping into the scrumptious food, or even worse: the heavy, thick, tainted air that made me choke and my lungs throb. And it didn't just wreck my night; all it takes is one smoker to affect my life forever.

The Dr. Ron Davis Smoke Free Air Bill of Michigan was signed into law on December 18th, 2009 by then-Governor Jennifer Granholm. Nevertheless, it did not go into affect until May 1st, 2010. Thanks to this law, smoking in most public places and all eating establishments is illegal. Although the main goal of this law was to improve the health of the employees of such organizations, it also reaps benefits for all people of our state.

The Smoke Free Air Law adds our state to the list of 26 states that currently have smoking bans. That makes us one of 26 states that is the home to happier, healthier people. Because of this law, I can enjoy my meal without a care in the world, content without the constant harassment of second-hand smoke interrupting my dining. This clears my world (or at least the restaurant) of terrible affects such as limited lung function, ear infections, chest discomfort, and increased risk of asthma, heart disease and cancer. The law also encourages current smokers to quit smoking, both for their own health and for their own convenience. I appreciate this as well, because my grandma is a life-long smoker. I feel bad for her because she started before smoking was known to be dangerous, but that doesn't mean I'm okay with being around her when she smokes. Nor do I like to accept the fact that she smokes since I know it affects her appearance, lifespan and health negatively. I love my grandma, and I want her to be around as long as possible. I don't want to lose her to something as stupid as tobacco. I hope that with this law, she will soon find herself more motivated to stop- or at least decrease- her dangerous habits.
Prior to its passage, many restaurant owners were angry about this law because they thought they would lose customers. However, when a survey was taken by thousands of Michiganders, 85% were just as likely or more likely to go out to eat with the ban than before it. Therefore, this law does nothing but benefit our communities.

The Dr. Ron Davis Smoke Free Air Law is extremely beneficial to all people of Michigan. From improving the comfort of working conditions of employees, the profits of restraunteers, and the health of all, this law makes our state a better place to be.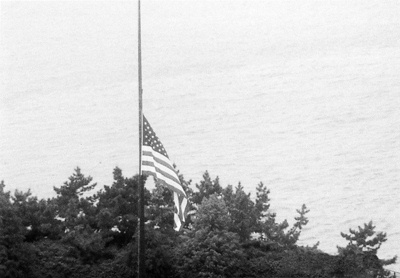 © Jessica E. Pelham, AL