Change Can Happen in an Instant
August 6, 2011
This morning, as a tornado approached Wilson, the local meteorologist called to advise the townspeople to secure their homes, keep loved ones close, and to by all means avoid windows. So we did, and as the storm came, all I could think was not of the possible property damage or the emotional turmoil stressed upon my family, but how I was suddenly forced into a peculiar situation because of something beyond my control.

Control is a phenomenon we try to manipulate-it's human to believe that the more we control, the calmer and more comfortable our lives will be. That one day soon the unknown will cease to exists and the known will manifest into something palpable. Total control is a ludicrous expectation, its what the anorexics and the bulimics strive for. They control their intake (and outtake) of food to combat the unpredictable change in their lives. I can't imagine not having some dominion over my life, but I can't imagine this ambition becoming a mental disease-and at some point we must surrender and learn to accept the fast alterations and adjustments. If we live our lives trapped under schedules and reminders, we'll forget to pencil in the time to live, laugh, and enjoy our lives.

Less than twelve hours ago, a catastrophic tornado shot through Wilson and in its wake left three dead, several injured and more devastation and upset as people searched for family and faced the unthinkable truth of starting over. A call came in from our local meteorologist releasing us from our safe room and back into our home. I couldn't control my mother's tears, or my fathers words. I couldn't control the day the tornado chose to come to Wilson, but I could control my reaction and my expression as my sister tugged my shirt for comfort. I told her to smile and thank God that we were alive. Someway and somehow, something beyond our control had been protecting us. It was love, it was God, it was fate.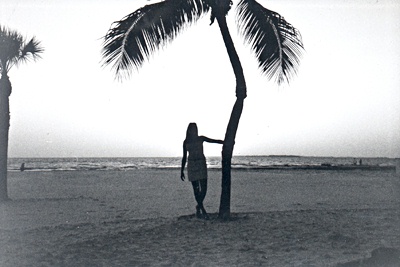 © Kim B., Marblehead, MA