Freedom Riders, 50 years and today's youth are disconnected from the fight
May 19, 2011
50 years ago mother's Day weekend civil rights activist departed from Washington D.C. to New Orleans. They called themselves the "Freedom Riders" .They wanted to see if the Supreme Court ruling of integration would be enforced (Boynton v. Virginia). There were thirteen riders, seven black and six white. The blacks sat in the front and the whites sat in the back. Hezekiah Watkins was one of the "Freedom Riders, He was only 13 at the time. He was arrested after he got off the bus. Many times there were mobs waiting for them to get off the bus. When they were in Montgomery, Alabama they were stopped when they were leaving the bus station. The only way to get away was to make a run for it. So, a man by the name of Jim Zueng was the first to get off. He risked his so the others could get away. He was almost beaten to death.

My mother always says "You have to know where you came from to know where you're going. "People fought for integration and the things they risked. Many people my age don't have a clue of the things people our age did to get what we have now. People my age use the "n" word like it's a cool phrase but it's not. The word has been taken out of context so much that the dictionary says "Restricted to black to black use." What people don't understand is the word is an insult and it doesn't mean friend or homie instead it means stupid black person. This only shows how people in general are disconnected from their roots.
I think many people don't realize what they don't know. Many people don't know and don't care to know about their families' history. I care to know where I came from. I like to know about my lineage. You can learn a lot about yourself and qualities from learning about your family. Also, you can understand why the people in your family act the way they do because of the things they have been through. But you will never know unless you ask.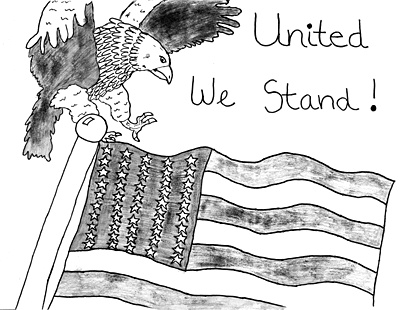 © Danelle D., New Ulm, MN