Should Teens Have A Facebook?
April 6, 2011
Do you have a Facebook account? Do you know who looks at your profile? Your pictures? Your videos? Your posts? Your links? Your status? Do you know the truth about Facebook? Facebook is really not safe for various reasons: it's an invasion of privacy: it can be dangerous and you can get a virus from Facebook.

Facebook may seem perfectly safe… but the truth is it's an invasion of privacy. You may think" Well if somebody isn't my friend, my information is safe", and "Well I have all my security settings set to how I would like, them so I'm fine". Try this little tip to see how safe Facebook really is. Type your full name into the Google search images bar. Do you know what will come up? One of your profile pictures from Facebook. So if you think about this once something is on the internet… its there forever. Here is a bad Facebook experience I had once. "I thought I had all my Facebook setting to FRIENDS ONLY (this means only my friends can see my information) but I thought wrong. One day while my friend and I were on her Facebook we realized that we weren't friends on Facebook. With us not being friends she wouldn't be able to look at my wall, friends, pictures or and information I had on my Facebook. This is what I thought to be true… until she typed my name into the search box, clicked on my picture and pop, all my information came up, videos, pictures, posts EVERYTHING. And she wasn't my friend so after that I immediately went to my Facebook and checked my settings and it still said all setting set to friends only. (Schaller) One of my fellow friends had this experience with Facebook: "Someone had friend requested me, and they seemed familiar so I accepted their friend request. As it turns out when I looked at her friends, every single one's name was either Casey or Caplin. I think that shows that you have to be very careful who you're friends with on Facebook, be sure you know the person before you accept their request. (Caplin, Casey)




Teens don't realize that information they post can attract predators and it can be very dangerous and even risk their lives. For example teens that post inappropriate photos and videos can attract cyber criminals and predators that are drawn to young teens and people. There have been many incidents like this recently. Here is one story… "A month ago, police in Connecticut arrested a 21-year-old man, accused of raping a 14-year-old girl he found on Facebook. On Long Island, investigators say another man found the work address of 17-year-old girl on one of the Web sites last fall, lured her to a parking lot and sexually assaulted her. Facebook declined an on-camera interview but warns users never to post any personally identifiable information and says it's determined to provide a safe place for young people" (MSNBC News) Predators try to establish contact with teens. They will even try to add them as a friend so they can chat with them and pool them in. Teens believe that they are speaking to somebody else, another teen they don't know. And when they do get talking to the teen they will possibly try to say stuff like "we should hangout" or "let's get together" this can lead into meeting up with the person so the predators and do harm.

As if all isn't be enough, the applications and advertisements on Facebook can cause your computer to get a nasty virus making your computer slow, unresponsive, and stubborn to use. When you click on an application it can open a virus that can attack your computer and instead of opening what you think once you click on the virus it automatically starts downloading to you computer. "Hey, I have this hilarious video of you dancing. It's so rad! Check it out" If you have received a message like that through Facebook or MySpace, you may have been exposed to the "Koobface" virus. "KIoobface" comes through an e-mail sent by one of your social networking friends inviting you to scope out a video (Slattery)

Facebook is really not safe for teens for various reasons: it's an invasion of privacy; it'sdangerous; and it attracts predators. Facebook is not as harmless as it may seem. We really don't know what people are capable of doing. You might wonder "Who is looking at my profile?" "What are they doing?" "What are they looking at?" "Who are they?" the truth is… no body will ever know.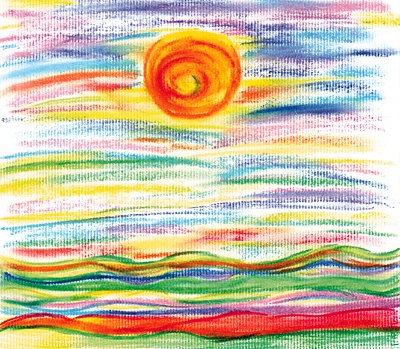 © Jennifer W., St. Albans, WV