Leadership Qualities for Today's Society: Indifference and Reservation
February 16, 2011
The society in which we live is comprised of people with very different beliefs and behaviors—it always has been, but people no longer act or are forced to act in unison as they once were years ago. This diversity in beliefs, controversy, and disagreement among one another is the make-up of society, thus disturbing the peace among communities and nations.

People who are considered leaders are typically outspoken with strong personalities that help carry around the ideas of others and speak for those who cannot speak for themselves. Is this person a leader or simply just an individual who works for the powerless because he/she is fearless of and has the ability to engage in public speaking? I don't believe that being outspoken or being prominent are the sole vital qualities that a leader must have in today's society. Although every community needs those who are opinionated and forthright (because without such people fixed solutions would be nonexistent), they also need another type of leader, one who is private and sustains peace—a "quiet leader."

Quiet leaders are those who choose to believe what's true to them. They represent themselves solely to themselves and anyone that cares to know of their opinions. They don't strive to be outspoken; why make every effort to have such a quality that spurs controversy and dispute among civilization—once again a development where diversity in all its forms is the foundation?

What worth does a leader have with no voice, you may question? Quiet leaders do have a voice, they simply choose not to use it, and instead use other qualities that overpower their voice such as indifference and reservation. The ability to be thick-skinned allows one to deal with any situation without feeling the need to fight back. Indifference, not in the sense of complete carelessness, is key because it brings harmony and reconciliation, a feature that today's society could benefit more from. Reservation is also necessary because one who is reserved represses opinions to create complete avoidance of disputes. Reservation seamlessly ties in with indifference to define the "quiet leader:" one who doesn't influence and isn't influenced.

Leaders in today's society should not always contribute to controversy, but rather live and breathe tranquility. For centuries, nations have been at war due to an attempt to force agreements of ideals that every party does not necessarily consent to. Often, fighting is the single solution to dissonance; however, a leader displaying qualities of indifference and reservation offers a different option.

A leader who does not abuse the power of voice is capable of equivocating and surpassing common leaders that use their outspoken personalities as their lone strength.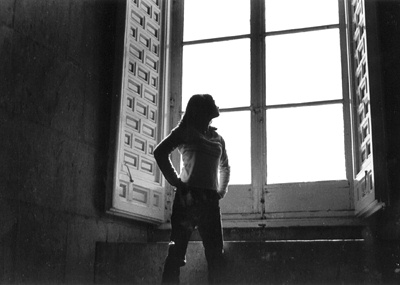 © Danielle W., Marblehead, MA