Should Trump Run?
February 14, 2011
Since it is 2011 and the 2012 election cycle is an ever-growing topic, you may have already heard that the multi-billion dollar real estate mogul and reality TV show host Donald Trump is seriously considering a run for President. However, we'll have to wait until June for his official announcement; that is, if he really will run. "I'm looking at what's happening left and right, how we're being abused by other nations and I don't like it," he stated in an interview with Newsmax. "I don't like what's happening with jobs [too]. I am seriously thinking about it." But for some critics, all they can say is that Trump is only "thinking" about running for the Presidential space so he can get the publicity and ratings for his television show. For verification though I did a little review of the Federal Election laws, and plainly stated; candidates may not have any show in any media format to help them get elected unless of course it's advertising via the candidates PAC, non relative to their personal gain. Of course that may be a little off topic. So, he wants to get ratings for The Apprentice? Well, when faced with this question he smoothly made the comment that The Apprentice is already in its eleventh season and is one of the most widely watched prime-time TV shows today. "Why would I need to publicize it?" Dismissing these allegations during the CPAC conference this past weekend (February 10-14) in which he was a steal of the show for his fifteen minute speech, he still didn't gain too many Ron Paul supporters. "By the way, Ron Paul can't get elected," Trump said at CPAC on Friday. The cheers and boos could be heard for more than five seconds. But still, I'm pretty sure it was all in good fun considering Ron Paul won the Washington Times/CPAC straw poll this weekend and he seems pretty fired up to run for President, although the Doctor also hasn't officially announced his campaign. But, for the many candidates who are serious at this point, the run up to the election can be the hardest part of their hopeful Presidency. If the Trumpster would run, he'd be doing so alongside rival Ron Paul as well, considering they're both Republicans. "I'm a Republican so if I did anything, I'd do it, I guess, as a Republican," Trump said in an interview with Fox News. "I'm totally being serious because I can't stand what's happening to this country. First time I am being serious about it. I've been asked for years to do it. And I had no interest. This is the first time I am -- at least considering it. That doesn't say I'm going to do it . . . but I'm seriously considering it." in the same Fox News interview he responded to a poll that was taken (not by him) to see if people would really elect him as their country's leader. He said the results were "amazing." Results I found from a poll taken by ShouldTrumpRun.com suggests 91% would vote for him, and only 9% that would re-elect Obama. The poll was taken by approximately 19,055 Americans so far, so I guess you could say that Trump, really does have a chance at winning. It's just a matter of time though until he announces; or doesn't. In conclusion with his address at the CPAC conference, he boldly stated what exactly he stands for and what he would fight for if he is President. "I'm pro-life, I'm against gun control, and I will fight to end Obamacare, and replace it with something that makes sense for people in business and not bankrupt the country. If I decide to run I will not be raising taxes; we'll be taking hundreds of billions of dollars from other countries that are screwing us; we'll be creating vast numbers of productive jobs; and we'll rebuild our country so that we can be proud again. Our country will be great once again." Basically that sums it all up until June and the eleventh season of The Apprentice is over. The question though is not whether he will or will not run; it's actually to the point of: will our country be great once again?

A Response To Wrap It All Up
Donald Trump I believe would be a great candidate for President. Yes, he is a celebrity and a multi-billion dollar businessman. But, if you're a good businessman, what's to stop you from being a good President? I think that would be a major decision point there because he has got to be doing something right, right? I think he knows exactly through firsthand experience what our country's problems are and just how to fix them, but of course, that takes time, patience and people; people who can get him elected. On another note, despite his semi-rude comments about "Ron Paul can't get elected," I would ultimately love to see the Trumpster get together with the Doctor and make the perfect President and Vice Presidential pair (There might be a power struggle though . . .). Together they would make a great team with their street smarts and government know-how. Besides, they both stand for pretty much the same things: pro-life, anti-gun control, against Obamacare, no tax raises, want to reverse outsourcing, rebuild the country's infrastructure, and by this, create jobs. What more in an ideal Presidency could you ask for? The United States shall be free once again, and in the Mr. Trumps own words: "This country will be great once again."
Anyone up for Glenn Beck as historical adviser?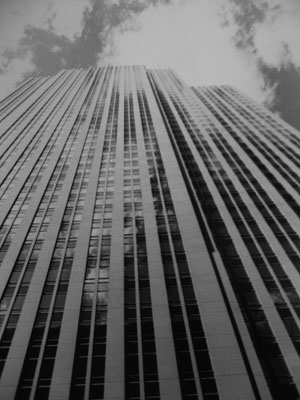 © Aaron B., Eagan, MN