Um shouldn't we be starting a revolution?
January 9, 2011
I've been watching, reading, listening, discussing, the news about the current environment we are in.

This rescission, the fact that our School System is 17th in the world even though we are the richest country in the universe. The fact that the Iraq war was a lost cause, and many of us knew it. The fact that when we get older we would be the ones paying for our parents, the governments, and strangers mistakes.

Looking at this list and the revolution of the 60's and why it was even started. Holds many similarities. A war, a chaotic government, and problems that we would be held accountable for in the future.

The youth of the sixties took the problems into their own hands and rebelled. Rebelled against the government and every adult who told them that they didn't understand. And look were it got them. It got them a iconic generation.

Remembered for their acts of freedom, fight, and peace.
And I'm here asking myself Why aren't we doing the same? Here we are at our computers on Facebook and Myspace. More and easily connected to our nation that ever before but yet we are doing nothing.

We have the tools to change the mindset of this country but still we do nothing.

Why? Is it because we don't care? Because we don't know were to start? Because we think we are alone in our opinions? Or because we don't think that we could do it? That no one would ever listen or because whatever we do, won't mean anything in the end. We're just teenagers who have opinions right? No one is going to listen though and care.

But yet the youth of the sixties did it. With flowers, posters, and microphones. What do we have?
A electronic connection. A digital hand holding. Imagine all of us in America staying connecting and sharing our views. Then voicing it to the world. Marching. But yet we don't do nothing. We just sit at our desks and wait for our facebook notifications to come.

What's wrong with us? What are we going to be labeled as? The lost generation? Or the lazy one?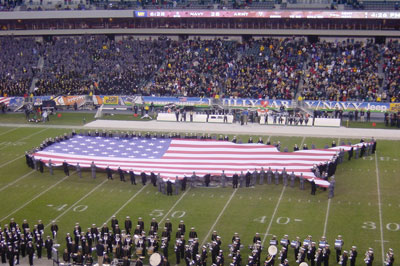 © Kristin B., Middletown, DE