Oh Oh Oh! Values No!
December 22, 2010
Oh Oh Oh! Yes, Christmas! Great food, gifts and hapiness!
No I'm not one of those trying to stick in people's minds the values of Christmas and its relatively greater importance comparing to material things! Worry not my friend!
In fact, I defend the opposite. Well... You should keep in mind some things like being more pacient if your neighbour's dog urinates your bike or your door for the umpteenth time, or perhaps listening and really paying attention to the same old stories that your grandparents and aunts are telling, again! However, what's the point of thinking too much about The values?
More and more we talk about love, more and more we try to express it and in my humble opinion, I feel that we are failling when it comes to achieve the real meaning of it! And the same happens when we talk about family values. Let's face it: how many of you have a strong relationship with your parents? How many of you never wished you could speed up time just to go to college and to only see your family once in a while? And parents, if you're reading this by any chance, remember that at some point you were just like us. I know and all the young people know that you just want the best for us - yes, your 'children' knows it too!
Sometimes I can't stand my family, but I love them. I don't tell them that, but they know it. And the same with my friends, and they know it too. They don't see me texting them "merry x-mas, love u! xoxo" but they know I wish them that.
I'm just saying that (although I'm sure my readers are very intelligent, some of you might not catch up what I'm trying to say), if you know you have such values, than you don't need to show them, because they're there and no one will ever prove it otherwise. So folks, enjoy your gifts and the food, be 'material' as long as you have The values with you. Merry Christmas and Happy New Year! That 2011 starts better than 2010!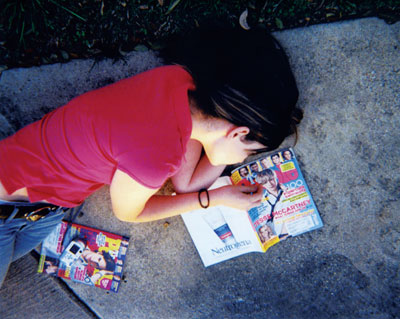 © Erin W., Highland Village, TX