How Can We Help Haiti Victims?
October 27, 2010
You look at your home. What was recently standing is now in ruins along with everything else around you. You call out the names of your loved ones, and deep in your heart you know there will be no answer. You franticly look around, "Mom?", "Dad?" Silence….. Suddenly everything closes around you in a deep sea of fear, everything about your life is about to change. What do you do now? These thoughts were probably similar to the Haiti victims after the earthquake. On January 12, 2010 an earthquake shook Haiti and the whole world. Contrary to the popular view that teenagers are uncaring, if we have empathy for what has happened to others, help those who are able to help the victims directly, and care to find out what we as teens are able do, we can change the world.

The earthquake struck Haiti almost nine months ago, yet the effects still linger. The cost of the damages was estimated to be $7.2 billion to $13.2 billion, along with leaving approximately 300,000 people dead. On top of these staggering results of the earthquake, four out of five people, who call Haiti their home, live in poverty (New York Times 1). Where are they to turn? Broken families, mass destruction, lost hope, shattered lives, it is time to act. Below is a small excerpt from a letter that a Haitian woman, Ms. Saint Hilaire, age 33 wrote after the earthquake and death of her husband.

"Please — do something! We don't want to die of hunger and also we want to send our children to school. I give glory to God that I am still alive — but I would like to stay that way!" (Sontag 1)
People poured into Haiti from across the world, lending hands, hearts, and their lives to help those in need. Organizations such as UNICEF, Habitat for Humanity, and Salvation Army have stepped in. UNICEF has contributed by providing water, sanitation to Haitians, and by establishing identification and tracing systems to reunite children with families. UNICEF has raised $73,000,000 and has spent $56,000,000 on nutrition, the improvement of child health, and education to strengthen the Haitian government's efforts to respond to the needs of children (Philanthropy 9). In addition to UNICEF's contributions, Habitat for Humanity has taught Haitians construction skills in order to be a part of the rebuilding of their country, and has provided shelter kits. This organization has raised $11,900,000 and has spent $5,800,000 on emergency relief and rebuilding (Philanthropy 5). Salvation Army has raised $20,500,000 and has spent $6,800,000. This money has been used to manage a camp for 20,000 people in Port-au-Prince, which provided food, water, and medical aid. Salvation Army also plans to build more than 4,000 transitional shelters (Philanthropy 8). You can donate or sign up to be a volunteer to any of these organizations by accessing them on their websites.

UNICEF: www.unicefusa.org/work/emergencies/Haiti
Habitat for Humanity: www.habitat.org/cd/giving/donate
Salvation Army: www.salvationarmy.com/usn/www_usn_2.nsf
There are also some simple effective ways to help Haiti. If you don't have cash in your pocket, use Mypoints.com. Mypoints.com is a site where you earn points by reading e-mails, making online purchases through Mypoints portal, etc. and you donate the points you gain to the American Red Cross/Haiti Relief. Another easy option familiar to nearly all teenagers is donation by texting. Recently, $22 million dollars have been donated through text messaging. To contribute to the growing amount shown above you can text the following list to each organization listed; these organizations allow you to donate five to ten dollars:


UNICEF

Text "UNICEF" or "Hope10" to donate $10.

Salvation Army

Text "Haiti" to 52000 to donate $10.

Habitat for Humanity

Text "Habitat" to 25383 to donate $10.


Raising money can also be as simple as starting a fundraiser at school or in your community. If you genuinely care act! What's stopping you?

People walk to you with smiles handing you food, and directing you to shelter. Your face brightens up like the dazzling sunlight, when you see your aunt and you run to her open arms. There is hope has sprung like a flower out of dry dirt. Don't be afraid to consume a few minutes of your day to figure out how to reach those in need. Whether we are American or Haitian, we can choose to use our time on this earth to love and help each other. "We must learn to live together as brothers or perish together as fools."- Martin Luther King Jr.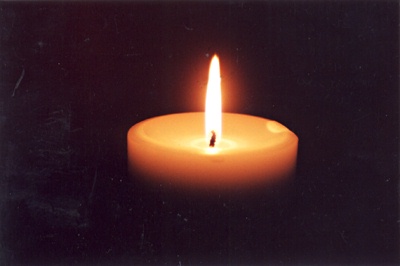 © Ashley D., Philadelphia, PA