Homopartientusadoptus
October 12, 2010
A.dop.tion to bring a person into a specific relationship, especially to take another's child as one's own child.
Ho.mo.sex.u.al a person who is sexually attracted to a person of the same sex.


Any heterosexual adult with a stable mental state who is considered a 'fit parent' may adopt, no matter what race or religion they may be, so long as they can support a child. This is true in most all states of the United States of America. This right to provide a loving home to children is, however, not extended to all legal Americans. In some states two types of adoption are continuously looked down upon, that by a single man or that which is done by homosexuals. It is said that children need two loving parents to teach them and nurture them so that they may function properly as adults. Who says those two loving and mature adults cannot be of the same sex? What makes heterosexual couples any better than homosexual ones? One would think that after years of torment and the fear of not being accepted, all a same-sex parent would want is to show how nonjudgmental love can be. Now, this cannot be said for all cases, for everyone is different. That being said, if all people are different, the same goes for heterosexual couples. Married heterosexuals have a very high divorce rate, a factor that can damage a young child, and yet they are trusted to raise children more than a homosexual couple. After fighting to achieve the right to marry homosexual couples seem to value their partnership more so than hetero couples do. This would be beneficial to the child in that they would grow up in a more content and steady environment. Now, this is not to say that they will not feel any torment at all, but that is to be expected in all children's lives. The argument of feeling different from the other children lacks momentum for the simple fact that all children feel that way at some point. That is a natural part of growing up and learning to cope with the horrors of life. Some may go down a destructive path but most go on to be strong, active adults. One cannot rely on parenting alone to create a productive adult, as some say it takes a village to raise a child. If that statement were in fact true, then would one not think that tormenting the children of these couples plays part in making the odd few as angry as they are? The constant pain and separation from peers is enough to drive even the most innocent child mad. It is nonsense for someone to say that a same-sex couple can corrupt a child because of their lifestyle choice. If mentally unstable, financially stupid, emotionally devoid heterosexual people can raise a child without anyone interfering, then why would anyone come between loving, capable homosexual parents and their child? Immorality is not a proper argument. It is immoral to force a child to live in unsafe conditions too, but apparently, that is less of a problem. There are many arguments that can go either way but on thing will always ring true; when adoption is involved, the betterment of the life of the child should supersede any prejudices that any one person may have.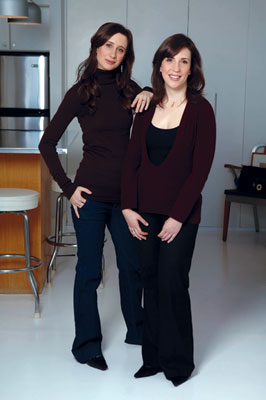 © Victoria Will