America for the Future
August 21, 2010
It may be rolled eyes over our history lesson, the channel flipped past the news, heads swarming after a political speech.

Ignorance: American youth have embraced it, welcomed it into their lifestyle and live with little notion the consequence of their choice.

Generation after generation, we have continued this cycle of indifference. Yet if we know that we neglect the news, ignore the politics, and disregard our past, why do we continue to do it?

Perhaps it is not relevant in our lifestyle. After all, aren't we were only supposed to expend our energy getting into a good school, acquiring the ideal career and settling down? Others may argue that practical knowledge beats textbook wisdom. Why understand the governments of the world when you have to get the car checked or ready a W-4 tax form? It appears the necessity of such knowledge is seldom called upon in modern society.

But don't let appearances fool you. While teens everywhere are delaying their participation and knowledge of current events, they insulate themselves from topics that will affect them the most. Most policy decisions made now will take time to implement into everyday life, and in the span of time policy turns into reality, we will be voting and working citizens. It is crucial for us to start understanding our community if not our nation and its government.

The day we choose leaders whom we don't know, methods we don't understand, policies we disregard will be disastrous.

In light of the recession we face today that is quickly spreading throughout the world has brought changes that many of us have noticed already. This is a call to action that requires participation from youth that will soon become adults. It can be a simple choice: reading newspapers in print or online (nytimes.com, cnn.com), tuning into the local news or discussing world events with peers. Meanwhile our world is constantly changing, our leaders are investing our money and decisions are made for the places we call home.

We can walk in the dark during a challenging time or we can choose to skill ourselves in the political workings of our future. Now is not the time to welcome ignorance.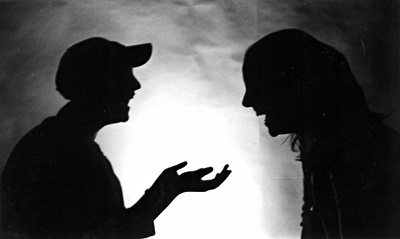 © Jeff A., Marblehead, MA