Peace Out
August 17, 2010
I see it everywhere. It's like America has become smothered in peace signs. You see it in stores, on clothes, necklaces, celebrities, your friends catch phrase, in slogans and advertisements, on gangsters in the street pounding their chest.
But do you really know what two fingers in a V shape stand for?
Do you really know what you are saying by peace out?
Do you really know what that peace sign means?

The peace sign in America was first and most formally used as anti war symbol. You know that right? Hippies, flowers and the peace sign. What you don't know is that this sign was stating that we shouldn't go to war, that we shouldn't fight to stop communism, shouldn't defend our country. We didn't win that war because some Americans would not support our soldiers.

I find it very ironical that before that in World Word 2 the "V" sign was used to symbolize Victory in Europe, as in winning the WAR.
What I don't Find ironical today is people throw around the peace sign, having no idea many people see it as protesting the War on Terrorists that we are currently fighting. They protest our soldiers, our actions and defending our country.

I do not know many people who do not believe in peace, I know I do, but that does not mean when my country needs support I will jeer at soldiers or protest someone putting their life on the line for me, for us. That is what the peace sign is stating, no war, no fighting, even if its for a better world. Is that what you are trying to say?
Peace is something sacred, the ultimate goal for all and war is always the last alternative, but is it really worth giving up our ideas, beliefs, loyalty, patriotism and way of life for it?
What do you believe?
Peace is out for me.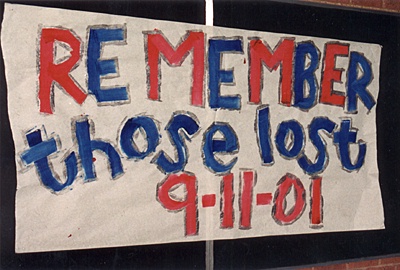 © Christopher A., Phoenix, AZ