I Love Oil
August 2, 2010
Do you like oil? I love oil.


I love everything about the sticky, foul smelling stuff that has the Gulf Coast up in arms. I love it's cheap energy source, it's quick turn around, and the fact that it supports every person who works in South Louisiana, parts of Texas, Mississippi, and Alabama; I love that oil is the reason I am here. I love oil.


But a lot of people don't knowingly love oil; they love the idea of a perfect world where oil spills don't occur and brain-dead CEOs don't ask for their "life back." Of course, the fact is, if you're even reading this, you love oil almost as much as I do.


Touch anything, whether it's your arm or your keyboard, and chances are that it's been affected by an oil product. Many soaps on the commerical market have a type of petroleum product as an ingredient, and the plastics in your keyboard were made with petroleum. I'm sure you've seen the commericals for Dawn dishwashing soap, claiming things like "Buy this certain Dawn that cost more than normal Dawn and we'll give a dollar to help animals affected by oil disasters," but did you realize that Dawn is made with the same stuff that is killing the animals they are "trying to save"? Oh, and by the way, all of those things got to you via petroleum products, A.K.A. gasoline. See, I told you that you had a love affair with oil.


I understand why those of us who aren't from the Gulf Coast can say "Offshore drilling is not good for our enviroment so we must stop it for an amount of time." But stopping the oil drilling and harvesting process isn't going to fix the oil spill we already have, but it will completely distroy an economy built around oil workers and their families. For example, my father is a garbage man while my mother owns a small business, and though while neither are tied directly to the oil industry, my mother would have no business without the oil money and my father would be out of a job if these oil workers didn't pay their taxes. Now you can better see why I love oil.


Down in South Louisiana, we don't mess around about a couple of things: our God, our families, our gumbo, our Saints, and our jobs. Imagine you're an oil worker and you work at a company called Oil Tools & Wireline. You wake up on Sunday and, with the gas in your car, drive to Church to hear the sermon and put five or ten dollars, money from your last check, into the collection plate, and you are acutely aware that oil money fuels the Church you're sitting in. From Church you drive on down to your local diner for breakfast or supper (lunch is the meal a South Louisiana native knows as supper) and pay for your bill and the tip with, you guessed it, the money from your last paycheck. After eating a meal that makes you feel the size of a house, you drive on back home to get ready for Sunday Night Football because the Saints are playing the Vikings tonight and mi cher, you just cannot miss this one! Your wife or girlfriend is making some gumbo and man is it smelling good! And yes, it's all paid for by your paycheck, as a, you guessed it, oil field worker.

You see, you really do love oil after all.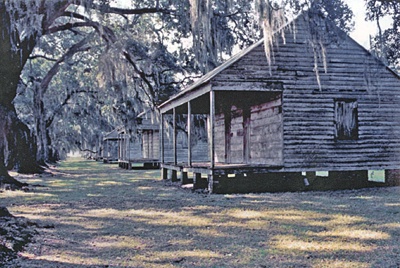 © Jacques L., Reserve, LA