World Aid: Are we helping the right people?
March 11, 2010
After more than a month of hearing about, and seeing photos of the devastation of the 7 magnitude earthquake, I was horrified to hear "8.8-magnitude earthquake in Chile" when I scanned the news on Saturday. The quake was 1,000 times as strong as the one in Haiti that left hundreds of thousands of people dead and destroyed the lives of many in the already struggling country. Why is it that we don't help countries that are in need until after a major disaster? What about those countries who have it almost as bad as those countries that did have one? I believe these countries should be helped. I know that we have a major disaster going on but what about those many months where they, as in the government and the media, make the world seem okay when it's really not. Why don't we help those countries who are dying of disease and lack of food?

About a month ago on January 12th a 7.0 magnitude earthquake hit Port Au Prince, Haiti. People lost family and friends, hospitals collapsed, and thousands of kids were orphaned. What was Haiti like before this? Haiti was a third world country where children lived on the street with no homes or schools. In this earthquake what they really lost was family, but before that they had nothing.


Throughout the world there are third world countries that don't get noticed who have nothing and no one. This past decade indicators of socioeconomic development have decided that third world country is a term that's outdated and they came up with a new term 'Fourth Country' which means sub-populations socially excluded from global society. The term first came into use in 1974. According to the CIA World Factbook Haiti is ranked 139th out of 195 for how much money they have in billions.


From the years 1993 to 2001 I lived in Micronesia, a country that is ranked 189th according to the CIA World Factbook. I lived what was considered a privileged life there. My father was the country's representative to the United Nations and worked closely with the President and our family friend, Jacob Nena, as an attorney general for the country. I've experienced what it was like to live in a third world country where half of my classmates don't have shoes or can barely pay for their uniforms at my private school. Last winter I went back to Micronesia after not being there for 2 years and I noticed how outdated and technologically behind everything is. Hospitals don't have enough supplies to the point where they have to fly people to Hawaii or Guam to get the medical attention they need. Very few families have cars because they can't afford them and have to walk to school or their jobs.


Micronesia is only one of the many poor countries of the world but do they get the help that they need? These countries go unnoticed when they need so much help. People save their money to save those that were in a major disaster who lost everything. What about those people who never had anything in the first place? Countries are in need for medical care and can barely survive as is. What happens when they lose the medical care that they barely have?


According to UNICEF 25,000 children die each day due to poverty. And they "die quietly in some of the poorest villages on earth, far removed from the scrutiny and the conscience of the world. Being meek and weak in life makes these dying multitudes even more invisible in death." Around 27-28 percent of all children in developing countries are estimated to be underweight or stunted due to lack of food.


The United States and countries in Europe, who make up the wealthiest of the world's countries, should be helping countries that don't even have the necessities. Based on enrollment data, about 72 million children of primary school age in the developing world were not in school in 2005; 57 per cent of them were girls.


When are we going to help these countries and how? There are many organizations such as The World Education Indicators, who helps 16 different countries, and also the American Refugee Committee. ARC works in 7 countries around the world helping victims of war and civil conflict rebuild their lives. These organizations aren't making enough money and need more help; and these countries need more help then ever due to the bad economy around the world. They need support, hope and as much help as possible; but how are we going to get you involved?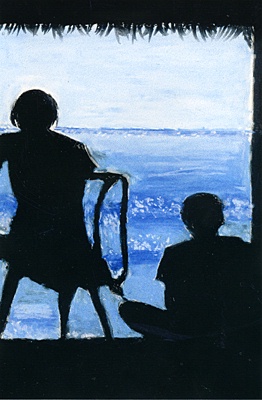 © Julia S., Haddon Heights , NJ