Do you text?
March 4, 2010
Suddenly, those who talk on their cell phones while driving are considered less dangerous now when compared to drivers who are staring at their cell phones texting.
Texting while driving is no "LOL" matter. Teenagers are at the biggest risks of car accidents while texting and driving. Nowadays, more and more teenagers are texting and half of those teens are drivers.
Text messaging has become the fastest new way to keep in touch with family and friends. While sending text messages is fun, texting behind the wheel is dangerous and can cause car accidents resulting in personal injuries or death.
According to a study conducted by AAA and Seventeen Magazine, 61% of teens admit to risky driving habits and 46% of that 61 say that they text message while driving.
Driving while texting is just as dangerous as driving while intoxicated or driving under the influence of marijuana. Any activity that distracts or takes your eyes off the road is dangerous and that includes texting and talking on cell phones. Just imagine trying to write on a piece of paper and drive at the same time, it's just not possible, that's the same with text messaging while driving.
Fourteen states, including the home states of three of the bill's sponsors, and the District of Columbia already have laws barring texting while driving: Alaska, Arkansas, California, Colorado, Connecticut, Louisiana, Maryland, Minnesota, New Jersey, North Carolina, Tennessee, Utah, Virginia, and Washington,.
Should Ohio ban texting while driving also? The answer is yes. Banning texting while driving will help prevent car accidents and save many lives.
People should be more considerate of others while behind the wheel. the Virginia Tech Transportation Institute concluded that people who send text messages while driving are 23 times more likely to be in a crash (or what they call a near-crash event)than nondistracted drivers. Parents of teens who drive should talk to their children about the risks and dangers of texting and driving.
Five seconds. That's the average amount of time drivers sending text messages stare at their phones. It's only logical that bad things can happen when a driver takes at least one hand and both eyes off the road for a full five seconds.
It seems like common since not to text while the car is moving, sort of the same as why one shouldn't stick metal into an electrical socket, or eat lead paint chips.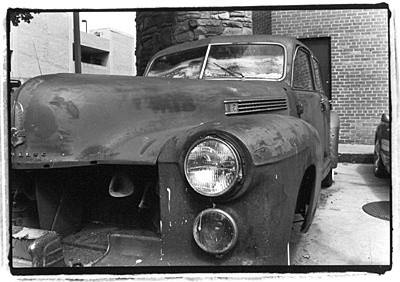 © Jessica T., Bethesda, MD