Teen Pregnancy
December 10, 2009
The effects of teen pregnancy are truly astonishing. The rate at which teen age women are becoming pregnant has fallen almost a third in the past year but is beginning to steadily climb. Statistics show that one third of teen age women will become pregnant in their teen years. Two thirds of women who have a child will not graduate high school. This figure can have an overwhelmingly large effect on the once promising bright young women who now suffer and are fighting against the odds.
The rate of teen pregnancy may rise or fall depending on where you live and what ethnic group you belong to. Depending on which state you live in the rate may dramatically change. Nevada has the highest rate: 113 per 1000 and North Dakota the lowest at 42 per 1000. According to Pregnant Teen Help, the rate of certain ethnic groups has decreased: black teenagers, the rate has fallen 40 percent, Hispanic teenagers, the rate has decreased 19 percent and the rate of white pregnant teen age women, the rate has fallen 34 percent all since 1990.


Although the rate of teen pregnancy has dropped the proportion is still devastating. In average the United States spends 7 billion dollars on teen pregnancy each year. Some of these Billions of dollars are spent taking care of teenage mothers and their children who are more than likely be in the poverty bracket. But not all of the billion dollars are used to support the families; billions of dollars apply to the prevention programs. These programs have shown to inform the teenagers about safe ways to go about having sex but mostly rely on ways to stay abstinent.


Even though there are many programs intended to teach the correct ways not to become pregnant many teens still defy the rules and therefore suffer the consequences. Many studies have shown that a child bearing adolescent is highly likely to have a poor school performance, weak social skills and low earning potential. These penalties result in the mother lacking the essentials she needs to get into a good college or acquire a decent occupation that will provide for their child. Having the burden of a teen pregnancy will most likely cost the mother to be put in the category of poverty. Data shows that children born into poverty are expected to stay in the division for their remaining life.


The effects of adolescent pregnancy can not only greatly disturb the mother but also the nation, and the child itself. Information shows that the children born into poverty will dwell there their entire life. This will result in endless vicious cycles that overwhelm the country with poverty. While the rate is still diminishing the country must continue to take the necessary precautions to prevent this epidemic.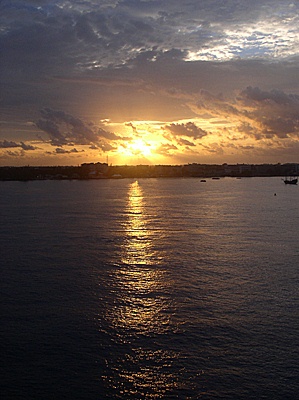 © Rebecca Y., Los Angeles, CA