Civil Rights
September 4, 2009
Again, America finds itself swept away, and entering another Civil Rights movement.
In late August, 1968, Dr. King gave his infamous "I have a Dream" speech. Now, In early September, we find ourselves back in 1968. We still have people in America who are treated as Second class humans. As we speak, the Gay rights movement begins. We also have movements for Religions, who are taking a stand, to say that they are just as good as the Christians who dominate America. We now are back where we were 41 years ago. America is on a decision point...Will we decide to Legalize Gay Marriage, or will we decide not? Will we begin to let in all cultures again, or will we close our borders, becoming the America, we never thought we would be?
As a Teen, you stand right in the middle of it. With all the Civil Rights movements going on, it is up to you to get your voice heard, because no one else will do that for you. Take A stand, a write what you think. Because we are not in 1968. We are in 2009. The Year of change.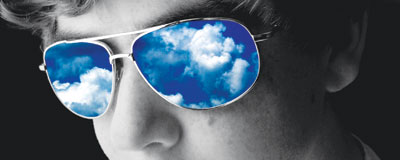 © Joseph B., Mesquite, TX