The Danger of Commercials
August 3, 2009
Have you ever watched a TV show and every five minutes there seems to be a 10-minute commercial break? It's true. Out of an average thirty-minute TV show, only twenty of the thirty minutes is actually contributed to the show, the other ten is set aside for the commercials. Not only are the ads found on TV, but are also found in newspapers and they pop up when you are browsing the web. Nowadays, commercials are part of your daily life.

The effect they are having on kids and teens and even adults are unbelievable. Let's be honest here, who hasn't seen an hour-long block of paid programming where they are trying to sell things we are tempted to buy. Shortly after other ads are showed at the end of each show where they illustrate a five-minute marketing ad where they sell products that seem appealing to the audience.

Then the advertisement salesperson goes on to make the deal more interesting, by saying, "Call in the next 10 minutes and we will double the offer." Frankly you can call whenever you want and get that same exact deal. They are trying to make you rush so you won't to able to analyze the product that you are planning to buy. Then there are ones like "Call right now and we will include a free gift with your purchase, just pay extra shipping and handling." Or the most interesting ones yet, "For just four payments of $19.95 plus shipping and handling, this amazing product will be yours." Sure for eighty dollars plus tax and extra for shipping and handling. Yeah right! But who would be so naïve to buy this merchandise? Trust me, there are thousands of people like that out there because if there wasn't for the foolish consumers, the marketers would have stopped trying to sell these types items and wouldn't have wasted money on advertising their products years ago.

Even if you are one of those people who are ready to waste money on these silly products, remember you are not alone. And also ask your self did you really need this item before you watched the commercial. I'd bet you didn't. So why would you want it now?

Some viewers are stunned by the amazing things the product can do so they order it. They pay double of what it is worth but they think it's a good deal hence are happy. A week later when you find it on your front steps and you rush inside to try out the product, and that's when you find you spent you money on a terrible product, because six out of ten products don't work or do what it says. So now you are stuck with a thin wallet and a product that doesn't work.

Aside from these products that don't work, there are ones that make you feel miserable and/or depressed. These are negative ads and the have a negative effect on you. These ads include ones that can make you "lose" weight and useless diet programs. Now, I am not saying that there aren't good ads because there are, like the ones telling you to live above the influence, to buckle up and to not drink and drive. However, the majority of the ads are putting you down and tightening your wallet. To show "skinny" models that no one looks like (including the models) they Photoshop their photos and say that you too will look like this when you use their product. They make even the healthiest of people feel like they need to lose weight, which obviously works because that's their marketing trick.

So even though there are ads that tell you to steer clear of these kinds of products, there are quadruple the amount of bad advertisements that put people down and thin out there wallets and make them buy products that they don't need and the ones that can ruin there lives. Therefore, the next time you see a commercials that tempts you to buy their products, ask yourself if it is really worth it.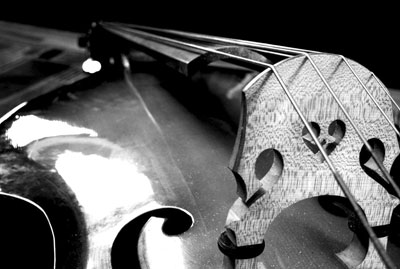 © Kristine B., E. Setauket, NY