HOPE
May 19, 2009
It was in August, 2008. I was 13 and extremely excited to begin the Relay for Life at the public high school. Relay for Life is a cancer fighting fundraiser walk that goes from late afternoon to early morning the next day. It is a way to celebrate those who are living with and beating cancer, remember those who cancer has taken, and fight back against this terrible disease. I was all ready for the overnighter with a backpack full of warm layers, food, a sleeping bag, pillow and my luminaries. Luminaries are white bags you may purchase for someone who has battled cancer. You decorate them, and when the night falls, candles are lit inside the luminaries. I had made four, for my mom, grandpa, grandma, and a family friend. My mother and father packed me into our car. We began our journey to the high school.

I arrived on time to find lots of my friends from figure skating setting up some tents. After everyone got situated, Relay started. There was a Survivors' lap, where all the cancer victims walked around the track once. Then, motivational speakers took the podium. Tears were shed among the audience as the speakers discussed their stories with cancer – whether it was their story or someone else's. As night fell, the luminaries were lit. Bagpipes were played slowly and steadily. That solemn tune was engraved into my heart as I remembered all those who were taken from this terrible disease. It began to rain.

Luminaries that were arranged to spell "HOPE" on the bleachers glowed strongly. I, with others, went down to our luminaries and sat by them. My friend Kari began to sob for her grandpa who was taken by cancer. I had never realized how big cancer really was until then.

My mother was diagnosed with skin cancer four years ago. However, her cancer wasn't deadly, and she is living cancer-free today. I guess it didn't really hit me until that night, as I hugged Kari and we reminisced about the past on the cold wet asphalt. Cancer, this horrific disease, can happen to anyone. My heart was as heavy as lead when I thought of the victims. But, with the Relay for Life, my heart was lightened by another thing: hope. No matter what happens, we can't give up hope. It could take one more dollar, or three billion to find the cure for cancer, but with hope, we shall succeed. I believe that one day, cancer will be cured and future generations will know what it's like to live in a world that's cancer free. Maybe someday, with hope, it will happen.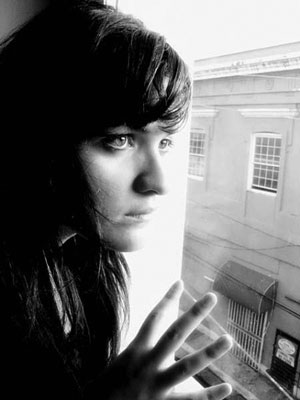 © Eveliz V., Bayamon, Puerto Rico