Abstinence or Not
March 31, 2009
Have you ever seen a young pregnant girl walking down the street and wonder how she ended up that way and where her parents are? Some of you may have been disgusted to see a little girl with a baby. I have and those are the questions and thoughts that definitely cross my mind. In the past 30 years there has always been a pregnant teen, but lately there has been a drastic change in the amount. Trust me it is not a good one. In many states the teen pregnancy rate has increased by so much. Here in New Jersey itself the teen pregnancy rate went up six percent in 2006, think about how high it is now in the year 2009.I think that by the time girls reach puberty they should be given options like birth control, condoms, shots, sex education and counseling.

Girls who reach puberty should be given options like sex education and counseling, because teens need this knowledge to make informed choices. A girl who is not informed about safe sex practices may not make the best choice compared to a girl who is informed. When a teen girl has this type of knowledge she may make a choice to have protected sex and prevent herself from becoming pregnant. The government themselves spend over $176 million on abstinence only sex education, which I personally think is a complete waste of money since many people aren't listening.

If a girl has options like birth control pills, shots and condoms, she can be sure she is safe from being pregnant or catching an STD. In the 1990's the teen sex rate dropped and the use of condoms increased, because people were scared of AIDS, but due to advanced treatment for it the teen sex rate rose once again and condom use dropped. See the evidence is right there! If it was like the 1990's now a lot of people wouldn't have STD's. Even with treatments for AIDS you can still get it and any STD for that matter.

Having multiple options of how to have safe sex will make teens well informed so they make better choices. As a matter of fact most of those choices are to have protected sex. Which prevents pregnancy unless an accident happens and I must say is very unlikely if you are using your protection the proper way. It's pretty much common sense that the teen pregnancy rate decreases if teens have these options. Without them the rate with keep on increasing until we eventually see a pregnant girl around every corner we turn.

Female young adults should be given options like birth control or any other type of protection. If girls are given this information they could have a lot of knowledge and make good choices and be safe from many diseases. Overall there will be less pregnant teens in the U.S. Girls MUST be given options to have safe sex or the teen pregnancy rate will keep on increasing.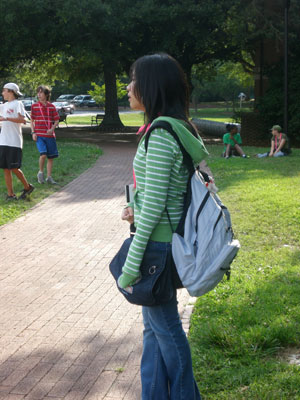 © Lucienne B., Parkland, FL