how things began
February 26, 2018

How Things Began…
1969 was year of our president at the time sent Neil Armstrong along with his pilot Buzz Aldrin to the moon. "It was the fulfilment of a dream which men have shared since the beginning of recorded history" (1). He spent a bit more than two hours walking on its surface, deploying experiments and collecting samples, then splashed down safely in the Pacific Ocean the following Thursday, after 8 days off-planet says Alan Taylor. (Taylor"The Atlantic")
Born in July 1969 in Frankfurt, Germany, my mother was brought into the world by my grandmother Carol Graham, a nineteen year old girl. As I interviewed my grandmother she told me all about the way she felt as a child giving birth in the foreign country of Germany. But what she also told me was all her early memories growing up. She grew up in Vergas, Minnesota as Carol Tate with her mother and fFather Evelyn and Steve Tate and her brother Michael. Carol went to school and made many friends, her closest friend was Nancy Wheeler. They were inseparable, they did everything together. As the years went on they grew further apart. My grandmother was determined to finish school and go off to college. But one night in Frazee, Minnesota she was invited to a double date and that is where she met David Graham which is my grandfather but he was with a different date. They dated all through high school, once she graduated she chose to get married at eighteen while my grandfather was 20 and start a family. What mMade them want to move to Germany? Well my grandmother Carol was determined to see the world even if it was a small part of it, but it was sure bigger than small town Frazee.
Once my grandparents arrived in Germany they were filled with excitement and fear. David went out in search of a job, he didn't find much but was offered an construction job, once he heard of my grandmother being pregnant he was thrilled he was offered the job, especially considering he was going to need it with a baby on the way. Carol Graham said employment was scarce in Germany at the time. So David was very lucky indeed, says my grandmother Carol, even though they lived in a small loft above a family owned pharmacy, owned by the Müller family.
In Frankfurt, Germany my grandmother was 19 and my grandfather 21. My grandma was being rushed to the hospital with many emotions running through her mind. One feeling that she felt the most was fear. She feared the pain, the responsibility, and the pressure of being a good parent. She said " I have dreamt about that moment for all of my life, since I was a young girl." She mentions how she loved the thought of being a mom, but now that the moment came she had never been more terrified. She said it wasn't because of the pain, she discussed it was "the what if's". What if the baby didn't like her, what if she was a bad mom, it goes on. David held her hand through everything, the pain, the worries, the dirty diapers, and much more.
After my mother, Barbara was born my grandmother was happier than ever. She said the feeling she felt while holding Barbara overcame all the fears she once had. All of the what if's were gone she mentioned. She knew that everything was going to be okay because she had her beautiful, healthy daughter my mom Barbara. As Carol mentioned it was one of the most terrifying days of her life. It was filled with so much emotion some good and some bad. But she said it was a day she will never forget, even though they were just kids miles and miles away from their friends and family, learning to be adults she knew things would turn out, because she had her lovely husband by her side. I think it is safe to say even the scariest days can be the most remarkable.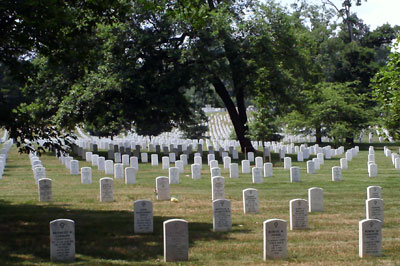 © Alexandra Y., Lubbock, TX