If I Were Mayor
November 14, 2017
Jefferson Township of New Jersey needs a new mayor, someone who will fix the issues that need to be resolved, involving school systems and road repair. I am Natalia T. and I plan on making Jefferson Township schools a place people want to visit and be a part of. First off let me tell you a little about myself. I grew up in New Jersey and attended Jefferson township middle school and high school. I was very involved with the school and did clubs and sports. My freshman year I moved to Wisconsin and after leaving I heard things at the schools were changing. Students and parents had been complaining due to these new changes such as teachers leaving, remodeling and stricter rules. I will try to fix the issues of this town as much as I could if I were mayor.

Starting off with school systems, recently there have been complaints from students and parents that the teachers do not teach students the materials and instead give them assignments that they do not know how to do. The board of education is firing teachers that are good for the schools and for the students. Instead they are keeping the teachers that are not doing their job which is not helping students pass the class and not letting them graduate. I feel we should bring back the teachers that know what they are doing and remove the teachers that don't. I would like to do this by having administrator's watch the new teachers teach in class for a week and see how they treat the students. In 2016 the Vice principal, Mrs. Thorne was removed from Jefferson Township High School because she was too involved with the students. All Mrs. Thorne did was support the students in every way she could. I plan on fixing this issue because students are not passing their classes and are failing. Our job is to help our kids graduate high school and move on to be successful in life.

Another issue that is happening is dress code in schools. Multiple kids have been sent home because of the clothes they were wearing. Jefferson Township High School is way too strict with the dress code. Students are not allowed to wear a coat/jacket during school hours. Some class rooms get chilly and students are not allowed to wear their coat, to keep from freezing. I agree with no strapless shirt, spaghetti straps, baggy or tight/loose clothing but I would allow kids to wear sleep wear such as sweatpants and coats. When it comes to winter and gets colder kids need their coats.

There have been complaints that teachers have been too strict with dress code and students get dress coded for things they are allowed to wear. I would like to fix this problem by have assemblies showing kids what pieces of clothing that are allowed and what pieces of clothing that are not permitted and then showing teachers the same thing as well. This is an issue I would like to fix because students are being sent home and missing the rest of their classes throughout the day.

Another thing that has been brought to my attention is students who have learning disabilities and need more help and time in school. There are some students that are having trouble in classes and need extra help. I realize students can stay after with their teachers and get extra help but it's difficult for the student to get help when their is more than one student there. I feel that students need one-on-one time with their teachers to get the help they need and want. I feel that I could fix these problems by having a meeting with all the teachers and explain to them that there are students that need more help and when they ask to stay after that the teachers should ask if the student is okay with more than one student there. I want to fix this issue because I myself need more time and more help with my school work when I was in highschool.

As I was driving here I noticed that the roads are pretty bad, many potholes and cracks and could lead to accidents. We have new drivers on the roads every year and we do not want them to get into an accident because of the poor roads. I plan on making the roads a safer place for our citizens to drive on. In 2012, one of our worst hurricanes came through our town and ruined houses and roads. Hurricane Sandy left people with no power, no transportation and no communication. Roads were torn apart with giant cracks and potholes, making it harder to drive safely. I plan to fix this by getting the roads repaired as soon as possible so our kids can drive safely. I would like the have festivals that will help raise money to fix them and then to raise money towards sports teams and to the American Cancer society. We could have different activities such as coloring, face painting and eating contests for kids. For the older kids a little more active and complicated games such as races, frozen shirt races and scavenger hunts and as for the adults having 50/50 drawings and other prizes. I believe this will help raise money and keep the town active and come together.

I hope that all of you think about who you are going to vote for, for your next mayor of Jefferson Township. Thank you.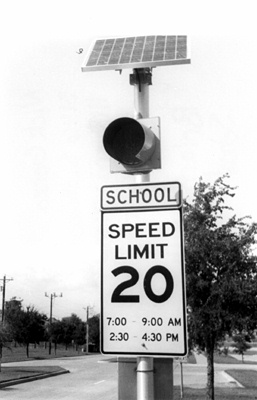 © Nick G., Highland Village, TX