If I Were Mayor of Chicago
November 17, 2017
If I were the Mayor of the city of Chicago in the wonderful state of Illinois, I would make the city a better place to live. The first and most important priority would be to build more expressways. I would build more police departments.
One of the main problems with Chicago is too many traffic jams and what would be a really successful way to resolve the amounts of traffic jams that go on daily? More expressways. I have experienced the horrors of driving through Chicago in the evening. I might as well try to go to somewhere by sitting in a parked car because in reality on the expressway it'll take two or three hours just to get where you need to go a short distance! I literally had to go only five miles down the expressway, but unfortunately I had to stop and go at ten miles per hour and stop again for about an hour straight. There is road rage that goes on the expressways that the residents are trying to settle down for the night but can't due to people honking their horns and screaming at other people that can't hear or cooperate because you have the window down a crack. Another issue upon that is many drivers of Chicago have never heard of the magic nob right by your ignition that turns on your left or right turn signal. Building more expressways will lead to more opportunities and reduce time to get where you need to go.
Another main problem in Chicago is crime. According to DNAinfo, so far this year five-hundred-sixty-nine people have died from murder in the city of Chicago. According to City of Chicago out of the seventy seven community areas of Chicago there are only twenty three police departments and I believe there is a need of building almost triple police squads and departments of the amount we have already. Twenty three police departments patrolling over seventy seven community areas is not enough to maintain to lower the crime rate in Chicago. It is sad to see that almost two people die daily from murder in our wonderful city.

If I were Mayor of the city of Chicago in the wonderful state of Illinois these changes would be significant on the city for a solution of solving problems with crime and traffic jams. Building more expressways would reduce traffic jams. Building more police stations within the seventy seven community areas of Chicago will reduce the crime rate.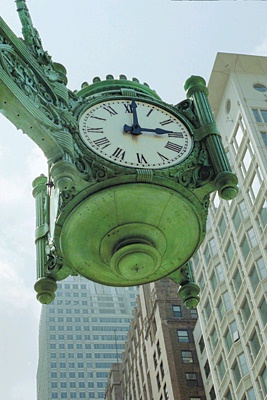 © Kendall B., Katy, TX