If I
November 15, 2017
Residents of Waukesha,
Under Direction of Mayor Makowski the first ever Creativity Convention will begin November 20th. The Creativity Convention is a county wide art competition paid for by the generous donations of town residents and the National Endowment for the Arts. The annual contest will allow art submissions of multiple mediums. Paintings, Writing, Film, Photography, Music are just a few of the possible ways to submit your ideas to the panel of judges. Each year a theme will be provided, and contestants will have three months to complete and submit their projects. Every submission that passes an inspection for basic quality will move on to the competition and the artist behind it will receive a small cash reward for participation. Winners in multiple categories will receive larger cash prices with the number one ranked piece receiving a rewards of one thousand dollars.

The reason for this contest is to create some tourism for our town. The submissions will be open for mandatory public viewing, and a 'people's choice' vote will decide a fan favorites. This will provide individuals a chance to harness their creativity, and receive monetary compensation for their hard work. Because most of the money was donated from private sources, government spending is minimal. The goal will be for the contest to generate enough tourism each year for the event to be profitable. The artwork will also go on display around the city, improving the general look of things. Mayor Makowski hopes that you will all enjoy the celebration stating, "The Creativity Convention will be a great success. I am sure that everyone will have a wonderful time. It will be a healthy, fun distraction from daily life, and hopefully it can inspire you to pursue your dreams."

If you wish to be involved with the Creativity Convention, be it by submitting artwork for the contest, catering for the public event, or simply are confused about the mandatory participation, contact the information center at 262-888-29*6. Submissions can be sent in either digitally or physically for initial viewing, but you must bring your piece to the event grounds for public voting. If you require interesting circumstances or need to construct something large on-site, the information center can help you take the necessary steps.
Sincerely,
The City of Waukesha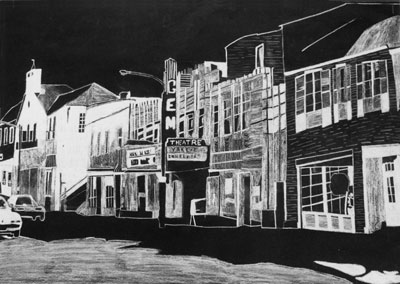 © Chelsea P., Kannapolis, NC