If I Were Mayor
November 13, 2017
If I were mayor of Waukesha, Wisconsin, I would focus on road repair, the homeless, and road safety during the winter. These problems affect me on a daily basis since I have about a 25 minute drive to school everyday. Also, my car is rear wheel drive and is old, so it doesn't handle well in anything except dry roads. As for the homeless problem, this is a problem that I feel deeply about. We never think about the homeless and where they go and how they survive.
I would first focus on road repair. Everyday while driving, I'm faced with going through road construction. It seems like no matter where I drive, by my house or on the highway, there is a ramp closed or a road closed off because it was decided that it needed to have work done on it. This is inconvenient. To fix this problem, I would plan out certain times for these roads to be closed and would have them be closed during the least busiest times. I would do what is done know, where they put out signs displaying the times and dates when they will be closed. I would make sure they go out with plenty of warning, so people can plan out different routes to go where they need to go. This way there aren't people that are faced with an inconvenient situation.
Next I would focus on road safety in the winter. I have a 2000 Mustang and it doesn't handle well in the snow or rain since it is rear wheel drive. This isn't the case for most people, but people still face these problems where they can't go anywhere because the roads aren't in the best conditions. To fix these problems, I would have snow plows go out as early as possible to remove the snow on the roads and on major highways. The money could come from fundraisers that are put on in the months before winter comes. Then I would make sure the roads are salted to make sure they aren't icy. Also as mayor, I would contact schools and see what weather conditions are like by them and see if it is safe enough for kids to drive to the school, even if it is a five minute drive. Twenty four percent of car accidents happen in snowy, slushy, or icy pavement (Safe Winter Roads, 2011). I would have a goal to bring this percentage down and to make sure people are safer in the winter. I would enforce the speed limit in the winter to make sure there are no speeding accidents. I would have police patrol the highways and backroads to take precaution during the winter. I would make sure they are in hidden areas to keep people from slowing down and not getting pulled over. I would also put signs out saying to not speed and how this would help in winter car accidents. From personal experience, this would be one of my major concerns.
Lastly I would focus on the homeless. People don't think about the homeless and where they live unless they see them around their area a lot. To fix the number of people on the streets, I would put up shelters since I know that these facilities fill up fast and then some people are left on the roads for the night. In the winter, this is especially dangerous for people to be on the roads. It can lead to sickness and in some cases people could even die from being out in the cold at night. I would put up areas for them to get food and have opportunities available for them. I would try to get them employed so that they can start to make a life for themselves again. I would do this because people end up on the streets for the wrong reasons and it's an awful sight to see. I want to decrease the percent of people on the streets in Waukesha.
Mayors don't have a lot of authority or options for what they can do, but these are a few situations that I would put all my efforts in. With each of these situations, fixing them will make Waukesha a better place. It will also make it safer and will make people want to live in Waukesha.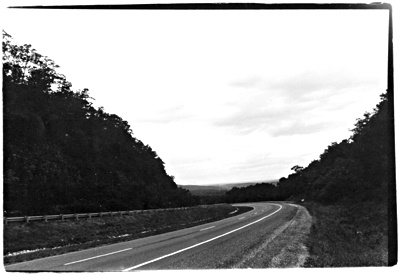 © Courtney R., Great Falls, VA