If I Were Mayor
November 13, 2017
Now that I have created a safer environment throughout Waukesha County and am soon to be completing my first year as mayor, my next action will be to create more opportunities for students within the school systems. According to WalletHub, a personal finance website, Waukesha is the tenth best place to raise a family in Wisconsin. I believe that improving our school system and giving students more electives to choose from will create a big draw to our community and make Waukesha an even better place to raise a family.

Education plays a big role in our society. Not only is there an importance for understanding math and science, but there is also an importance for educating our children in art, language, writing, music and automotives.
Giving students the opportunity to explore different options will help them in the present and future. Allowing the students to take different electives will encourage them to discover and express themselves in ways they have never been able to do before. I believe that the ability to take different classes (other than the basics) will help the students discover what they like and have a passion for. Not only will this allow the students to discover who they are, but it will also help the students explore possible career options for the future.

School is not just about math and science, but about learning to prepare for the future. I believe that the best possible way to be prepared is to be a well rounded person. The way to become a well rounded person is by different experiences, and that all starts with the experiences the students are given within the classroom. In my opinion, being a well rounded person will make students more appealing for college and for jobs because they will not have one specific skill from their school career, but the students will also have other skills that can be put into use.

Look at school like sports. The kids who do better in other sports are the kids who grew up playing a few different sports compared to the kids that grew up playing only one sport. I think this can be related to school and life overall, because the kids that have skills in different subjects, other than just math and science, I feel are going to be better off. Also, kids that have a wider variety of skills are going to look more appealing to colleges and future employers.

After getting a wider variety of electives available to the students, my goal is to help encourage the students to take these classes. I want to help push students to go beyond their comfort zone because after they take a step outside, this can open their eyes to all the opportunities that are available to them and can help them reach their full potential.

To get these classes to become available for the students, I am going to require all the different schools within Waukesha County to have a certain amount of art, language, reading, and writing classes available for the students to choose from. Once these classes are in place within the school system, in order to make sure that these classes are being utilized to their full potential, I am going to make sure that each school has a mandatory number of credits for each of these subjects. This way not only will students be sure to be expanding their horizons, but they will also be discovering new passions.

There are lots of options that are available to students, but without these options being easily accessible students are not going to make an effort to discover them. This is one more reason as to why during my second year as mayor, I am going to be creating more opportunities and choices for the students of Waukesha County.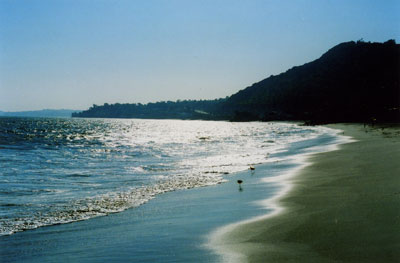 © Adam L., Washington, DC