If I Were Mayor of Hartland: Campaign Priorities
November 13, 2017
As mayor of Hartland, I promise to serve the community to the best of my ability by providing resources and opportunities that will make Hartland the best town in Wisconsin. Below are my primary issues that I believe need the most safety or improvement; these are the reasons you should vote Alex Y. for mayor of Hartland.
Hartland Public Library: If I were mayor of Hartland, I would guarantee funding and resources for our fabulous public library. Education should be a priority for not just kids, but everyone. With the world becoming more and more technological, small libraries are going extinct. However, I believe the library setting is something of great value to students and readers with the abundance of hard copy resources available and an unmatched learning environment. This is why I promise to cherish and advance our local library by adding new computers and more private study rooms to provide for optimal learning.
Park Improvements and Design: If I were mayor of Hartland, our recreational parks would be a primary issue I would feel obliged to fix. Local parks should be a fun, relaxing place for families and friends. I would like to improve our already existing parks into parks that will draw people to want to go and have a picnic, play a pickup game, or just go and hang out at. To do this, I will add sport courts, grilling necessities, comfortable eating areas, and new, safe playgrounds. I believe this will bring the community closer together by creating more social activities for everyone.
Automobile Speed and Safety: If I were mayor of Hartland, I would direct research toward speed limits that are both safe and appropriate for that particular driving zone. Automobile safety is and will continue to be a primary concern of all citizens, which is why I would like structured research to make sure our speed limits are not putting citizens in increased danger. But, as time seems to be our most valuable resource, speed limits that are inappropriately low will also be adjusted to a fit their assigned zone. This research will account for factors like weather, road durability, and surrounding environments.
Holiday Festivities/Decorations: If I were mayor of Hartland, important holidays like, Christmas and New Year's, 4th of July, Halloween, and Thanksgiving, would be celebrated throughout the town through annual parades or festivities. I would also decorate the town's streets and facilities to make the town feel more festive. I believe small things like this will help bring our community closer and could improve citizens' overall happiness. As mayor, I will be in a position to represent Hartland and work for it's people, which is what I will try to do by improving the lives of citizens.
Appropriate Road Repair: If I were mayor of Hartland, construction on roads would be done in a timely and efficient way. Nothing is worse than being stuck in unexpected traffic because of construction work, but repairs are needed throughout our community to ensure smooth and safe driving. I promise to make construction plans very public before the project even starts, so that you know when a road or exit will be shut down and when.

These are only my top five main issues that I promise to immediately address when I get into office. When problems arise or public concern is raised for other issues, I promise to address those to the best of my ability also. Hartland deserves a mayor that is hardworking, caring, and determined. I believe I represent all of these traits which is why I believe I can serve Hartland better than anyone else. Vote Alex Y. for mayor, not for me, or for you, but for the community and town of Hartland as a whole.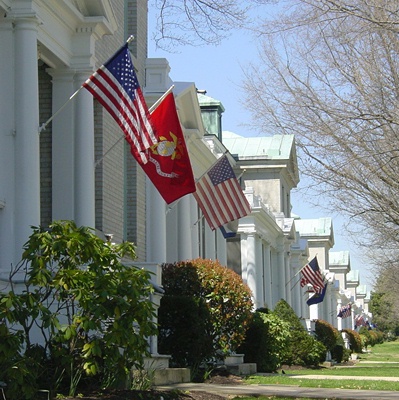 © Kristin B., Middletown, DE