If I Were Mayor
November 14, 2017
I'm Hunter T., and I'm running for mayor of Waukesha County. A superior town or county is measured by the brightness or quality of the citizens that are united together in that county. As normal every town needs a leader and I'm fully capable of taking on the roles and responsibilities that come along with being mayor as I so choose to run for.

I grew up in a self built, two story, four bedroom two and a half bath home. I began school at Wee-Kno School and was soon moved to the Merton School District where I grew up playing and supporting the Mighty Mustang with royal blue running through my veins. Me and Sister, Madison, have learned lots through the values of our loving parents, this is where I learned it's not your name that matters, but what you get done….

I stand here for Mayor with that same idea in mind. I would like to present what I see as important to keeping the quality of life high and most importantly keep this town united as one.

1) Road Repair: It doesn't take much to realize that in Waukesha we have some of the most horrible roads. Some say there are two seasons here in Wisconsin: Winter, and road repair season. That is because we are on an endless quest to fix majority of the local roads. Approximately only 30% of our roads are ruled to be in in "good" condition(Glauber, 2017). That being said there needs to be some sort of action taken in or achieve my goal as mayor, keep the quality of life up and keep this community united as one.

Although this isn't an overnight fix issue there are varying ideas that could contribute to the raise in funding towards road repair. I propose the increase in gas tax, some may say this is unfair, but we have had a freeze on gas tax since 2005 and that is a partial reason towards Wisconsin's total 650 million dollar shortage each year. With the increase in gas tax, more money would be put back into the road repair budget allowing us
2) Waukesha Drinking Water: I see this as a huge issue linked with my mayoral goal, keep the quality of life high and keep this community united as one. As some may know Waukesha falls right in the middle of Wisconsin's Radium Belt. Radium is an active alkali earth metal, as this community continues to grow rapidly we have been forced to drill our water wells deeper to support our communities needs. The downfall of drilling deeper and deeper is that we have recently seen the rise in radium in our drinking water, some places have even seen raises that exceed the maximum contamination level, which leads to a big problem. Where do we draw our drinking water from moving into the future?

Though many different ideas have been suggested, I would fully propose the bidding of drawing fresh, clean drinking water from our great lakes, and Lake Michigan to be more specific, meaning we would no longer need to stress over the random spikes in radium levels or just naturally raising levels due to drilling our water wells to extensive depths into the ground.

3) Drug Prevention: Attacking drugs would be far too challenging, but I would narrow in on our vast heroin problem. Milwaukee as a whole averaged 29 heroin related deaths a year from 2000-2007, and recently in just 2012 Wisconsin had a drastic change to about 200 heroin related deaths(M Magazine, n.d.). I would propose to have more of those lucky souls that were able to quit and keep their lives to step forward and really express their messages to the young kids and adolescents in our local middle schools and high schools. It is understandable that it would be almost impossible to completely diminish the use of drugs in our community, however, our goal is to decrease the overall use and hopefully tackle this drug epidemic.
If we are going to stay united, now is the time for leadership to help everyone's needs and wants throughout our community. We need somebody able to step up and run this city, we need confidence and diligence to end up with a better city than where we started. This is the city I grew up in, where I said my first word, and even where I attended my first elementary school. I'm fully aware of what this city has been, and I know what it can still become. That's why today i'm standing here for mayor, because I believe I have the mindset needed to keep this community united, and get it to where It can become.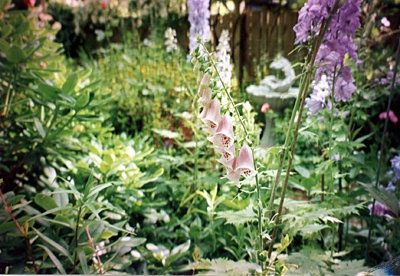 © Violet B., Phoenix, AZ