If I Were Mayor
November 14, 2017
Ideas are useless unless put into action, and action is what we need in this community. The murder rate is at an all time high in Milwaukee, public schools are failing, infrastructure is lacking, and the poverty cycle is never ending. As a firm believer in citizens rights and limited government, we need to fix this mess that has been accumulating for way too long.
I, Derek L. of the republican party, is the only one that can fix this broken city of Milwaukee. If I were Mayor, I would apply a simple citizens first business ideology, ensuring all of town halls decisions are constitutional and fiscally responsible. There are many issues I would like to tackle first, and I already have plans for how to do that. The biggest problems facing our beautiful city are education, safety, infrastructure, jobs. Here are my solutions to these problems:
Education—MPS has a low graduation rate, run down schools, and a poor teaching staff. Student behavior is also a major problem, between fighting, drug use, and theft. When I become mayor, I will push for federal grants as well as a property tax increase from 2.49 percent to 3.19 percent. This money will be put towards renovations needed at many MPS schools as well as a total review of all faculty at the worst performing schools. Job training will be a new major part of our high schools. The "College fits all" approach to our students will end. A job market ready approach will become the new norm. We will renovate our departments to fit more apprenticeships, youth training programs, and school clubs. Certification courses we will offer consist of pipefitting, welding, automotive repair, plumbing, electrical, nursing, child care, bookkeeping/accounting, and education. These courses will be integrated into the normal classload, in partnership with local companies and municipalities. I plan to get sponsorships for the tools and machinery needed for these courses. Not only will these jobs programs be a vital part of our high schools, but a zero tolerance policy will also be enacted. All students will be registered in the random drug testing database. Failure of a drug test will result in a parent teacher conference and groundskeeping support for two weeks during study halls. Any fighting and/or lashing out by students will result in a disorderly conduct ticket, a suspension, and activity privileges stripped for the season. I truly believe these policies once enacted will truly revitalize the education system in this city.
Safety—This city's murder rate is out of control. The streets of Milwaukee are becoming more and more deadly. In order to keep the community safe, several policies will need to be carried out by my office and the local community. Within my first 100 days of office, I plan on getting an array of safety related policies enacted. I will ask the Federal Government to increase its DEA and ATF presence in the city, working with local law enforcement to bring down gangbangers, drug dealers, and criminals. We will work steadily to create local watchdog networks that will be in partnership with police. We will work with the police chief, and state to simplify the paperwork required by police. This way, they can spend more time on the street working to protect our citizens. These policies will promote a safe, warm city that can thrive.
Infrastructure—When I drive around the city of Milwaukee, I feel nothing but potholes and see nothing but roads in disarray. The infrastructure in Milwaukee has been neglected by administrations for too long. After taking office, my cabinet and I will devise a sustainable plan to rebuild this crumbling city. The city will be assessed on repairs that need to be done and ones that can wait. Then once we have all the numbers on how much this will cost, we will request funding from the Wisconsin and Federal DOT. A 1.5% sales tax hike for the next 10 years in Milwaukee will result in $120 million dollars of infrastructure revenue being brought in every year. Once the funding is secured and we are guaranteed to have very little to no debt, we will move on to the construction phase. Getting bids for all major jobs and choosing the fairest priced while most qualified companies. A 10 year estimated 2 billion dollar infrastructure revival is what we need to ensure that Milwaukee can thrive, attracting businesses and people alike.
Jobs—The amount of people living in poverty in Milwaukee is double the national average. This cannot and will not go on for any longer. Our citizens deserve the best, and the best way to combat this problem is through education, and a booming jobs market. As I laid out before, our education revival will result in job ready adults after high school. Along with these tactics, I plan to raise the minimum wage in the city from $7.25 to $8.50. Also, I will meet with companies looking to move to Milwaukee, providing incentives along with job training support to promote job creation within the city. Companies and unions will partner with local middle and high schools to prepare these students for jobs after high school and not a life of crime, violence, or massive debt. In partnership with the popular website Milwaukee Jobs, my administration with work non-stop to ensure everyone that wants a job, has a job. A simple job creating, worker promoting mindset is what this city needs to get our people back to work.
Education, safety, infrastructure, and jobs. These issues facing the city need to be taken care of immediately. No other candidate has the motivation, determination, or business mindset that can let this beautiful city fulfil its maximum potential. If you care about this city you will stand by me and be a part of history. A vote for Derek L. is a vote for the future of Milwaukee.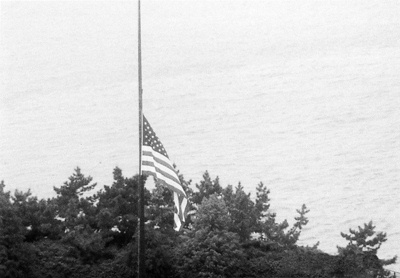 © Jessica E. Pelham, AL