If I Was Mayor
November 10, 2017
In 2018 I am running for mayor for waukesha county. I would work on a couple of things one would be to work on police to stop more crime rates like burglary, theft, rape, and murder because the city waukesha should be a safe place to live in and I would also I would work on issues by helping out the DNR so they can improve loco lakes and land to keep things in check with the public with hunting and fishing because wisconsin has a rich environment with lakes and forest throughout wisconsin that we the people can enjoy but by helping out the DNR this will make this happened and also prevent poachers and trespassers poaching on your land or taking spices from waters that we need for are echo system so that would I will be working on when I run for mayor in the city of waukesha those will be my two main things.
But how would I improve these problems? I would try to improve the police force by getting more police officers and upgrading their equipment to get on the job faster and better and to do this I would get the money by trying donations and maby almosting taking out a loan then over time we can pay back the loan so we won't go into debt We can also raise taxes towards the wealthy over a short period of time so we can get the money life that too.
To help out the DNR we can do the same thing to raise money like we did for the police helping out the DNR would be great to help out wisconsin fish and game throughout wisconsin because it is a excellent food source out there for families and it's a great sport to get in vlod in and it also carries on family traditions. Wisconsin has one of the most healthiest lake sturgeon population in the united states and we need the DNR for that also wisconsin is the third most visited state for fishing throughout the united states also wisconsin has one of the best whitetail deer population thousands of people come to wisconsin to hunt for whitetail deer because there so many throughout wisconsin and the majority of the deer are healthy.
The DNR does not also help out fish and game but also there are biologist to keep plants and other things to keep healthy and in check so we need the DNR because it help out wisconsin a lot economy because wisconsin makes millions just from hunters and fishermen buy hunting and fishing license so we need to improve the DNR to help out wisconsin and keep it going for long as possible. So this what I would be doing If you electing me for mayor for 2018.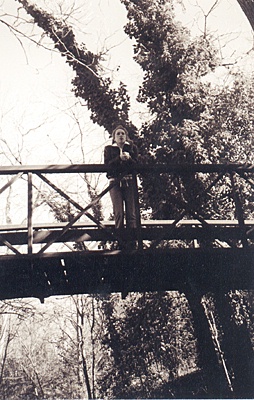 © Loni B., Hamilton, TX