If I Were Mayor...
November 10, 2017
To many, Waukesha is a safe, secure place to live. It was recognized by WalletHub as the "10th Best Place to Raise a Family in Wisconsin" in 2017. Furthermore, in 2012 Money Magazine ranked Waukesha within the "100 Best Places to Live" in the United States. Many wonder why we would change with statistics like these. At this time, it seems that Waukesha is a considerable place to live, but without change Waukesha will fall off these rankings in a few short years. I propose we revamp Waukesha to attract new and young families. In order to evolve Waukesha, I must make necessary changes in the celebrations, environmental cleanliness, and entertainment as mayor.

When you think of Waukesha, not much comes to mind. To lure more families to Waukesha, it must be memorable. For example, La Crosse, WI, is known for it's astounding Oktoberfest and Oshkosh, WI, is known for it's music festival "Country USA." I feel Waukesha should celebrate the immense amount of stunning lakes in this area. I want to create events throughout the year on each of the major lakes, one every two to three months to be reasonable.

For example, in January I would like to host an ice fishing competition on Lac La Belle that includes age divisions from small children to seniors. This would be a sufficient way to bring the community together and get outdoors in the cold winter months. In the summer, I would like to rent water inflatables and set them up on Okauchee Lake for a weekend. This would hopefully encourage families to get on the local lakes. These events promote free and fun activities that the community can participate in.

That being said, extensive funding would not be required to hold these events. I would promote these events to families with newspaper and radio advertisements. I feel these events would be successful and continue annually. All in all, Waukesha has appreciable landscapes that could put Waukesha on the map, they just need to be recognized.

When humans come in contact with the environment, more often than not, they leave a trace. I would like to eliminate these traces in the Waukesha County land and lakes. Waukesha has beautiful landscapes. However, many lakes and parks of Waukesha are littered with trash, making them less enticing. If we can clean them up and keep them clean, this will attract more families to the area. I want to work on keeping Waukesha clean by hosting trash pick-up events. To attract citizens, I will include grill outs or catered meals after the pick-up day. If we hold a couple of these events, most of the litter will easily be eliminated. The purpose of these clean up days is not only to clean the landscape now, it is to start valuable habits regarding trash pickup. This event will allow citizens to see what littering issues look like first hand, hopefully changing their values. Helping citizens see the importance of environmental care now will lead to a cleaner society in the future.

Additionally, I would like to increase the entertainment options in Waukesha. Many citizens feel that there isn't sufficient activities in Waukesha. I would like to aware citizens of the activities we already have, while also creating new ones. Typically, the high school sports teams in Waukesha are known to be fierce competitors each year. I want to bring attention to this by making events that generate more attendance. I think this could be accomplished by dedicating each home football games to an area middle school. Those who attend the middle school of the night at the game will be allowed to go on the field at halftime and also receive $1 off of concessions with a presented school ID. This will bring more young families to these events and benefit the high schools by generating more ticket sales. High school football games are safe environments where the whole community can have fun.

Moreover, I feel high school students need activities that keep them out of trouble. I would like to fund activities at respective high schools on Friday nights when sporting events aren't occurring. Some of the activities would include movie nights, open gyms, or just a get together with food included. This would be effective in keeping young adults entertained and out of trouble. These events would be very low cost but tremendously beneficial for the citizens of Waukesha.

Overall, Waukesha is a great place to live. It has beautiful lakes and parks for citizens to enjoy. I feel that in order for Waukesha to remain as exceptional as it is today, changes must be made in the celebrations, environmental care, and entertainment. By making these revisions as mayor, Waukesha will continue to please for the current citizens along with generations to come.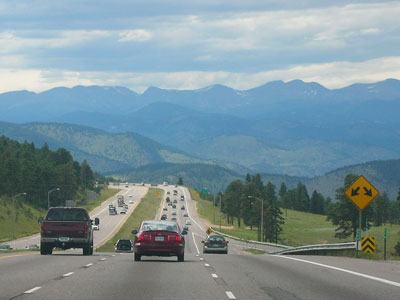 © Adeline N., Ridgefield, CT