If I Were Mayor
November 10, 2017
A successful mayor needs to address quality of life, the positivity of the city, and the environment. Mayors play a huge part in the community and government. A good mayor has to be involved in the city council and other regular events. The mayor also needs to discuss the city and what can be done to improve life and living in the community. A good mayor should have a good education, governmental knowledge, and a positive mentality.
Coming from a divorced family and a house of four children, I've learned a lot growing up. I learned how relationships work through meeting many new people, and most importantly I have learned communication skills that help me in my day to day life. I've learned to voice my opinion and stick up for what I believe is right, I have become independent and I have learned how to problem solve independently. Coming from a chaotic household, and feeling like I had such a small voice, I've found my voice and I am not afraid to use it.

If I were mayor of Waukesha county, I would strive to lead the community into the goals mentioned. I also believe that drug abuse/prevention needs to be highly addressed. When we lose a part of our community, it sets us back, and no one deserves the pain associated with drug overdose and death.

Another main issue I would resolve would be the way police act on problems in the community. I will order them to focus on the important things and not get caught up in the minor issues that are distracting them from keeping us safe.

Drugs are something that have affected me my entire life. Growing up with an aunt who was an alcoholic, an uncle that is a heroin addict and nearly lost his live, and from the countless deaths of friends and people in the community,I have learned the struggles to recover from events like that. It is so devastating, it makes me feel guilty, like I could've done something, but addicts have a complex brain, which the drug takes control of, so when you lose them, they're gone unless they overcome it and put and effort into it.

So I want to stop thinking I could've done something and actually do something to make this community feel like they don't need drugs, as well as control the abuse and look out for the harder drugs that you are able to die from. I feel as if police focus too much on the drugs that aren't dangerous like marijuana and nicotine. They can cause harmful effects from using them over periods of time, but you can't overdose on them. They need to watch out for the laced drugs, and the one that can kill you the first time of use. I will give them methods to catch people using, not only adolescents but adults as well. I will create a board of drug abuse control that is knowledged about warning signs and other symptoms of an addict. Then it will be that committee and I's call to get the police involved or not.

From living in this community for my whole life, I've learned that sometimes police don't act on the important things. They are caught up in useless busts or just things that won't benefit the community as a whole. They need to focus on the safety but also provide a gap so the citizens of the community have space to breathe without constantly feeling on edge. People shouldn't be stressed out about being caught for the things they do that aren't huge issues. The police of Waukesha county should focus more on violence, and also focus on sexual harassment. Many people don't realize the crimes that people don't share. Then women have to live with what happened to them for the rest of their lives, and no woman should have to go through a traumatizing event like that. As a community we need to stick up for each other, and come forward about issues and communicate. Then we can take action and fix these issues to make it a better, safer city where people feel comfortable living in.

The police should act on different issues, they need to reconsider their goals and aspirations and that is something I can do since I control the police of this county. To change this, I will have weekly meeting to focus on the things that they should be trying to fix during that week. I will check in daily to see what their goals are and make sure they are on the right track. But also I want to get the whole community involved, I will have a website where you can come to me about any issues in the community, and I will take that into consideration.

Communication is key, and if I were the Waukesha County mayor I would make sure we have a strong and honest community, one where everyone can express their opinions. One in which you have a voice. One in which you feel safe and a sense of closure. And one you are proud to live in.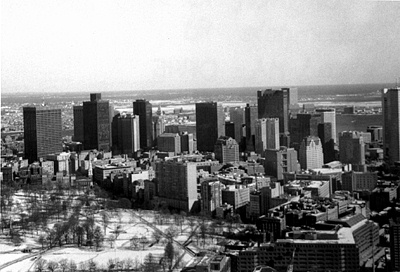 © Shira B., Marblehead, MA