If I Were Mayor of Waukesha, Wisconsin
November 10, 2017
My vision for the future of Waukesha, Wisconsin, if I am elected mayor, includes complete improvements in drug prevention, entertainment, and road repair. I want to use my powers as the mayor to develop the city's long term plan which is making it a better place to live. My goal is to focus on these three main topics and if I am elected I will carry out my vision for the future of the city. I hope to improve the city of Waukesha and make it appear as a brand new city.

The first topic I would like to improve is drug prevention. I feel like drug use is a major problem in schools all throughout the U.S. Especially in high school, drugs are a problem that affect students throughout their younger years. I will create new drug prevention programs starting in middle school. The current programs are not as effective as they should be and are not carried out through high school. My plan includes a new system where children are guided through drug prevention from kindergarden to the end of high school. I also would like to have more speakers in schools and former drug addicts who can share their stories. This will be effective as the children can relate to the speakers and see what went wrong. We will get payment for this new system by having a small extra fee to ensure the safety of our next generation. Improving the drug problem in Waukesha will provide a safer and healthier community.

I would also like to increase the sources of entertainment in the Waukesha area. I find that children, mainly teenagers, are bored in our city. This city needs more activities such as mini-golf and paintballing. I plan to get more business here by providing locations for the businesses to ensure people use them. As we stand right now, Waukesha does not offer much for young people to do. While children are outside of school, they find themselves searching for activities and this causes trouble.

The final goal I have is around road repair. As I drive through Waukesha, I encounter some sort of road work. I hear complaining of the constant road repair that is taking place. I would take care of this problem by first advising the city to focus on one project at a time. Multiple road projects being done at once creates a mess on the streets. I would like for the current repairs to be finished before we think about starting anything new.
If I am elected mayor of Waukesha, Wisconsin, I will ensure that I make improvements in drug prevention, entertainment, and road repair. I will make the city of Waukesha a more successful city that people enjoy to live in. I want to provide a safer and improved community for all.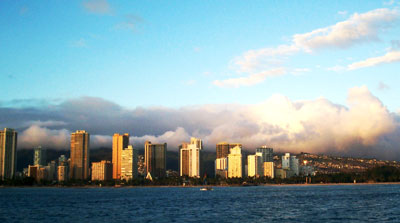 © Stephanie K., Newark, DE