If I Were Mayor
November 10, 2017
Ladies and gentlemen, thank you for coming to my campaign rally. I am Jaden D. and am running for Mayor of Waukesha County. Waukesha County is one of the most desirable counties to live in in the state of Wisconsin. However, I believe that we can make it better.
As Mayor of Waukesha County, I have three different issues that I would like to tackle to make our county a safer, activity filled, and inviting place to live. Those three issues that I plan to take care of are the spread of Zebra Mussels in our lakes, the lack of campgrounds in county parks, and boosting our local economy and appealing to small businesses.

The Zebra Mussel invaded Wisconsin's waters from the Great Lakes in the early 90's. Despite their small size, this species can cause much harm to a lake's ecosystem. In large numbers, they can out-compete other filter feeders, killing a large number of species in the Lake Country area. Along with harming the ecosystem, they are a harm to humans and boats. They attach themselves to rocks and docks causing a great threat to humans. If stepped on, they can cut your skin. Since the mussel attaches to harder surfaces, they can make home on your boat engines and destroy them.

One way that we can stop the spread and economic impact of the mussel is to inform citizens about the issue. The mussel can be spread through ballast water and attachment to the sides of boats. As mayor, I will hire DNR to patrol each public and private dock for our lakes. The DNR will require citizens to empty their ballast water and wipe down their boats before leaving the launch site. This will ensure that the mussel will not spread to other lakes in our area.

Something else I will accomplish is putting in a campground at Nashotah Park. The park is 444 acres in an area full of beautiful hills, woodlands, grasslands, and ponds. Citizens often take advantage of the many activities there such as hiking, biking, and cross country trails and picnic areas. Creating a camping ground in the park will increase the number of visitors and make the park more enjoyable. This is a perfect place to create a campsite because of the many activities in the park, including a dog park, and is close to Downtown Delafield which is full of restaurants to go out to eat.

To achieve the idea of a campsite in Nashotah Park, I will put aside 20 acres of land to create 10 different campsites. If elected Mayor, the project will begin in the Spring of 2018 and be completed by the summer time so everyone can enjoy the area. To build the park, Waukesha County Park maintenance and local companies will work together to clear the 10 campsites, create new trails, and pave roads to them.

The third issue I would like to accomplish is boosting the local economy by appealing to homeowners and small businesses. Since the economic recession in 2007 and 2008 our local economy has made an amazing comeback. However, I believe that we can do better. Our area is filled with opportunity and nature. There are 16 different, well-funded high school districts within Waukesha County. There are no shortage of public school opportunities for students in the area. Along with amazing public education, Waukesha County offers State and County parks and lakes. Each park is full of trails, picnic areas, and beautiful nature.

Waukesha County is in fact known for it's lakes and is often called the Lake County area. We can boost our local economy by bringing new families to the area. Each district is expanding with newly built neighborhoods popping up everywhere. Along with new housing opportunities, parks are expanding and renovated to be more inviting to different outdoor activities. An example would be the addition of the campground to Nashotah Park.

After the Zebra Mussel problem is taken care of, our lakes will be healthy ecosystems that will be inviting to newcomers to the area with opportunities such as swimming and water sports. With all the changes, our area will be perfect place for local businesses to set up shop. With all of these changes happening in our community, our local economy will be back to and in the end, above what the economy was before the recession.

As you see, these three issues that I plan to cover in my four years in office would greatly benefit our Waukesha County community. By making our county safer, activity driven, and inviting, we can expand our economy and and appeal more to citizens in other counties. My goal is not just to invite new citizens into our county but to also make it a better place and more enjoyable for those already living here. Again, thank you all for coming today and please, vote Jaden D. for the 2018 County Mayor election.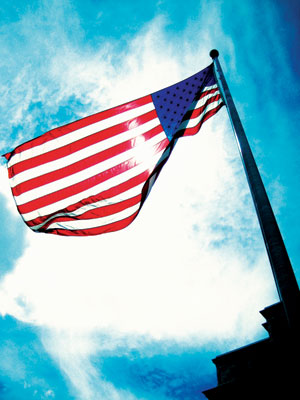 © Seita O., Palatine, IL