If I Were Mayor of My Town
November 10, 2017
I am Jamison A., and I am running for mayor of Waukesha, Wisconsin. If elected I will not only fight to get everyone the education and help they need, but I will also find ways to improve employment; and on top of that, I will fix as many issues I can regarding the roads. I would be delighted to govern this wonderful county of Waukesha the people would love to have me.

The education system in Waukesha I would call a seven out of ten, which we need to change. To parents, schooling is a necessity for children; but if the kids are forced to be here, they should enjoy it. Our lunch system is terrible. It's expensive, gross, and unsafe for consumption. I would fight to make the food at schools throughout America, not only cheaper but healthier. We can offer both healthy options and unhealthy options, especially in high school. These young adults are almost old enough to vote and should be seen as old enough to make their own food decisions. I would also offer more assistance for any of the kids who require it and not struggle in order to push them to ask for help. The food and academic capabilities are a struggle in schools throughout Waukesha, this needs to change.

According to FRED Economic Research as of today, there is a 2.8% unemployment rate in the county of Waukesha and a 3.2% in the state of Wisconsin. That seems like a small percentage, but when taking into fact that we have 5.779 million people in the state of Wisconsin, that number comes out to a whopping 184,928 people who do not have jobs in Wisconsin. This along with the fact that people in high school are forced to work for minimum wage ($7.25) and are also expected to pay for college, and get good grades.

High school is enough stress on the teenage mind. If young adults are required to pay for college the least we could do is attempt to raise the minimum wage. $7.25 an hour is not enough for anyone to live on, for a full year if you worked 40 hour work weeks this would equate to approximately $15,080 a year.

According to Collegedata.com, the average cost of college tuition is $24,930 per year, with these minimum wage jobs and not being able to work until the age of 16. Kids are able to work for two years before they graduate and at that point you will have made $30,000 paying enough for less than two years of college. This needs to change.
In the state of Wisconsin, there are two seasons: winter and construction. Throughout the winter our roads get destroyed, and then we are required to fix them before the hotter months come to an end. I suggest a plan that will not only allow our roads to withstand the winter but also allow for them to not need constant repairs. I propose that we completely restart our roads, rip them up and start fresh. This would work because when we replace the roads we would do them with plastic. Plastic would be easier to replace, easier to fix, and better for everyone.

Another problem are speed limits. All throughout the county of Waukesha you see speed limits of 25. I believe that in order to stop people from speeding as often we should bump the minimum speed limit to 40, and 25 in school zones. In addition to this change, we would bump up the price of speeding tickets. The increase in speed and speeding tickets would show people that they don't need to speed. They should be punished more severely and people need to recognize that driving is very dangerous. Whether you're going to slow or to fast driving accidents can happen, according to the NCHS Data Brief this is the number one cause of deaths of people between the ages of 12-19. This needs to change.

The issues involving roads, education, and employment are just some of the major details involved in my mayoral campaign. I believe these to be some of the most necessary changes that need to happen ASAP. Elect me, Jamison A. for mayor because I believe the county of Waukesha needs to change.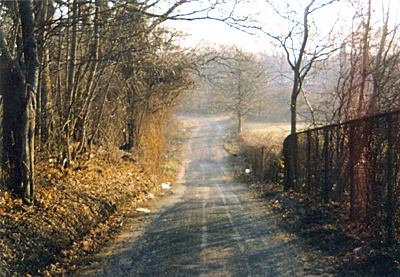 © Cameron C., Milford, CT