Mayor
November 10, 2017
Town Address of Waukesha
Dear Citizens,
As mayor of this fine town of Waukesha, Wisconsin, I have some recommendations for how we spend our taxpayers' hard earned money. There is a shortage of community unity in this town. I propose we solve this. Starting this fall, we will begin hosting monthly community potlucks to promote interaction within the community. Also we will be opening new youth centers to encourage kids to interact while staying active. Lastly we will begin to meet every month as a community to discuss issues around the town.

The community potlucks will be held at our local community park, Minooka Park, on the first Sunday of each month. During the winter months, we will be hosting these events at in the City of Waukesha Fire Department. These potlucks are intended to bring us together as a community. Food will be provided along with entertainment including music, games, and rides, etc. Citizens are encouraged to bring a dish to pass to add onto the feast and attempt to start a conversation with a new fellow citizen. These potlucks will serve as a way to get everyone active in the community and allow a little fun with everyone. The success of these potlucks will be based on the relationships you make with your fellow citizens.

Our community will also be opening some new youth centers with state of the art sports equipment. We will fund this operation with tax dollars and private donations. These youth centers will have multiple locations. The purpose of this investment is to promote youth involvement with sports and staying active. We also hope that this will provide an effective way for kids in the community to interact and create friendship that will last for generations to come. Adults can also volunteer and get involved with coaching kids for sports. This new program will also help our future high school sports teams which allows the community to bond over the success of these teams. Overall, the youth center will bring the community much closer together in many different aspects.
Lastly, our community will begin to meet monthly to discuss important issues. This will be the most complex change to the community. Officials will be voted upon to be representatives for their neighborhoods. This will help to keep the town meeting under control. Each representative will be allowed to bring up problems and vote on problems. This will be the most effective in bringing our community together. It will allow the voices of the people to be heard, and it will be an easy and effective way to keep the community united. It will also allow us to hear about problems and efficiently solve them.

Before this, citizen grew irritated with my lack of solving problems within local communities. The reason there was such a delay in solving these problems is because they fail to be brought to my attention. This new format of meeting will provide a much easier and quicker path to solving problems throughout the community. Elections for representatives for these town hall meetings will be held on November 21 within local communities. The first meeting will be held at the end of the month and the process of bettering our community will begin.

I look forward to see the positive effects these projects have on our great community here in Waukesha. As your mayor, it is my sole purpose to improve this great town. Please contact me if any of you have questions on these new projects. You can reach find me at the Town Hall or reach me by letter or email.

Thank you,
Mayor Joseph B.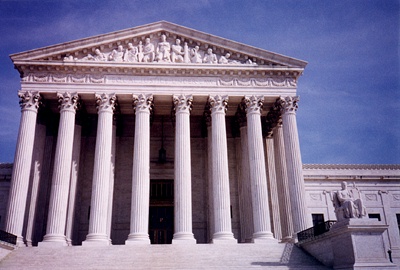 © Whitney K., Milford, CT