As Mayor
November 10, 2017
As a candidate for mayor of Waukesha County, there are a variety of changes I would want to make to the area including more funding for schools, more entertainment options, and better sports facilities and parks. It is my duty to maintain a good reputation for the city, and by creating these opportunities for the citizens, the overall city will be more enjoyable. These additions to the city are within reach; however, they will not be carried through without the help of the people living in the city—including you.

As mayor of Waukesha County, it will be my duty to create a healthy and enjoyable living environment. In order to do this, I will grant more funding for public schools, create more entertainment options, and renovate and develop better sports facilities and parks.

Education is vital to the development of a well-rounded community as it creates a good reputation and invites families to enter school districts. Since it is so important to have a well-rounded school program, it is also important to give students the opportunities and options they deserve through all of their hard work.
It has come to my attention that many school districts in the area are having financial trouble and as a result they have to cut programs for students. This should not be happening, as it is robbing students of the opportunities they deserve. I would start by giving the students in the school a survey with choices of different enhancement programs (such as arts, engineering, business, etc.) and based on the results I will further develop those programs for the school.

If I were mayor, I would provide more funding for schools, so they can develop programs such as art programs, engineering, and management to make the students better off. You may ask where the funding for these programs would come from. I would work with the schools to develop a referendum and a portion of the taxes would be used to create these programs. Also, many of the schools around have business and marketing classes. One of their projects could be to use marketing around the city and plan events in order to generate revenue for the city. Not only would this be beneficial to the school, but it would also be a hands-on project that will be beneficial to the students as well.

Once I get the school programs developed, we will bring in more families as they will want to be part of these school districts. This will then increase the amount of students involved in extracurricular activities therefore emphasizing the need of better sports facilities. Current sports facilities and parks are not generating any revenue for the city. My plan to develop a bigger and nicer facility more specifically softball and baseball diamonds in which will enable the city to host major tournaments, generating revenue for the city. These baseball diamonds would include covered dugouts, in ground sprinklers, high nets to protect spectators, a large concessions stand with overhead seating, a playground near the concessions stand so parents can keep an eye on them, and it will be covered with a net to keep children safe from fly balls. There will be numerous fields so that multiple teams can be playing at the same time.

With these nice, newer facilities, the town will benefit from large tournaments as teams from out of state generate revenue for hotels, restaurants, and other businesses. Not only would these fields generate revenue, but they would also provide entertainment for anybody who likes to watch a good ball game.

I hope you consider these additions to the community as you vote for my name on your ballot. The community will be better off with someone who will put the needs of the people first, and someone who will bring more success to the community. Through past experiences I am well aware of what is essential in the building of a well-rounded community and it will be my duty to achieve this for all citizens.

As mayor I will create a high standard of living. As mayor I will make opportunities available to ALL people. As mayor, I will make this community better off.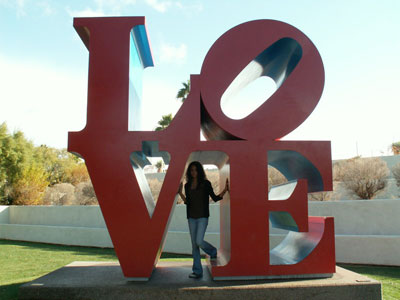 © Shannon E., Glendale, AZ