I Believe
October 29, 2017
Adults tell us to be honest, that lying is bad. We are lectured on how a lie can spiral into something much worse than the truth. As children we tell the truth because we are young and have nothing to hide. As we grow older, though, we realize that the world wasn't as black and white as we thought and feel the need to come up with a better story.

I believe in honesty. We live in a world where everybody feels that they aren't enough, a world where people are constantly faking it because that's all they know. All my life I have been told to do the right thing, to tell the truth even if it hurts others.

In school, I hear lies every day. People fight to be the most privileged; they lie about who their friends are. I have seen people fake friendships. They like a person because they see them as a project to make them seem better, or because the person can do things for them. I have seen people end friendships in the blink of an eye and not give it a second thought. Some people have lied thinking they are protecting others, while in reality they are just hurting them.

The moment I realized that I believed in honesty was one day at school. I was packing my bag when I happened to overhear a conversation between two people. One of their friends had been absent that day and they were saying they were happy, because they didn't want to deal with their friend's drama. They continued on with their conversation and I was left speechless. I thought to myself "How can people have so little disregard for others feelings and emotions?" I was shocked as well. These people didn't have to be friends with that person. They had no right to speak about them in such a rude way.

I decided then and there that I would be honest. If I didn't like a person, I wouldn't pretend, because in the end it would hurt both of us.

Honesty is something I believe in because I want to truly know a person, and have people truly know me. I don't want to hide behind a mask. I try to tell my true opinions and try to tell the truth. I'll be honest, it's not easy. Sometimes, if I do something wrong, admitting it is very hard. It would be so much easier to blame it on someone else and let them take the fall. But I try to live up to my mistakes; I try to do the right thing. When people ask me something I try and give an honest answer. I believe in honesty, because telling the truth will always be the right thing, no matter how hard it is.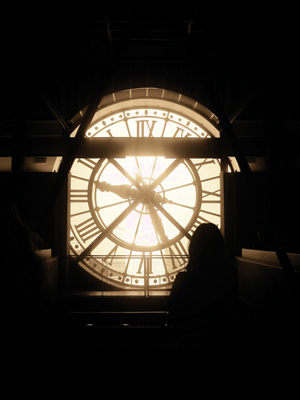 © Treza R., Kalispell, MT